Friday | March 3, 2017
open printable version
Laura (1944).
DB here (in DC):
Over the next two weeks I'm involved with several events during my stay at the John W. Kluge Center of the Library of Congress. If you're near Washington, do consider coming to one or all of these doings.
First up is a screening of a sparkling restored print of Otto Preminger's Laura (1944), at the gorgeous Packard Campus Theater in Culpeper, Virginia on 8 March. The show, a new addition to the Theater's spring schedule, starts at 7:00 pm, a half-hour earlier than the customary time. I'll be giving a brief introduction.
On the following Monday, 13 March, the Kluge Center will host "James Schamus on Philip Roth and the Art of Adaptation." After a screening of James's directorial debut Indignation, he will participate in a discussion with the audience. I'll play moderator. The event will take place at 3:00 pm in the Pickford Theater, on the third floor of the Library's Madison Building, 101 Independence Ave. S.E.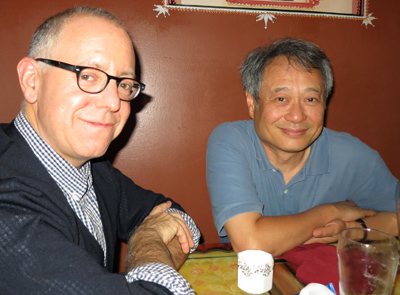 James, professor at Columbia and producer and writer of many important American and Chinese films, needs no introduction to this blog's readership. (Above, he's with frequent collaborator Ang Lee.) We've celebrated his work here, and I discussed the admirable Indignation just last summer. This upcoming session should be an exhilarating afternoon.
Lastly, I'm giving a talk, "Studying Early Hollywood: The Search for a Storytelling Style." It develops some of the issues I've floated in my books, other lectures, this video lecture, and most recently this blog entry. The talk is set for  4 pm. on Thursday, 16 March. It takes place in room 119, a magnificent venue on the first floor of the Library's Thomas Jefferson Building, 10 First St. S.E.
All these events are free and open to the public, and you don't need tickets.
Being at the Kluge Center has been very stimulating, and my research into 1910s visual style has benefited hugely from access to the LoC's film collections. These three events are wonderful ways to wrap up a stay that has gone by all too fast. If you're in the vicinity, come by and say hello.
---
Thanks to the many people who have made these events happen: At the Kluge Center Ted Widmer, Mary Lou Reker, Dan Turello, Travis Hensley, and Emily Coccia; at the Packard Campus Greg Lukow, Mike Mashon (initiator of many things), and David Pierce.
More information on the Packard Campus Theater is here. A summary of James's vast career is here.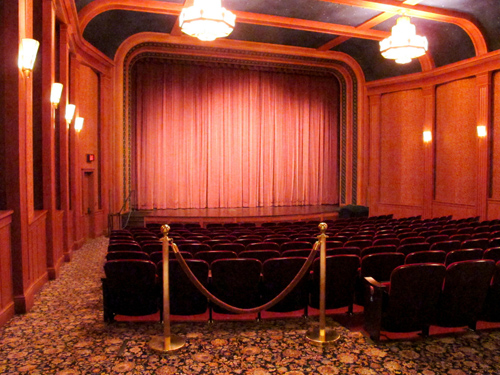 The Packard Campus Theatre. Photo by Glenn Fleishman.