news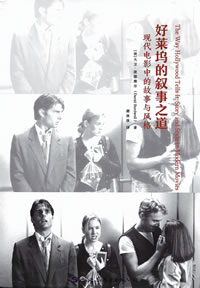 A Simplified Chinese-language edition of The Way Hollywood Tells It has been published by Beijing World Publishing Company. Thanks to Lu Tedan for all his hard work! [16.May.18]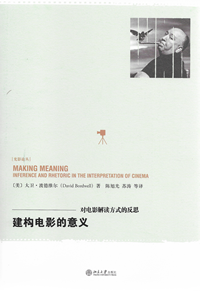 Making Meaning published in Chinese translation by Peking University Press, 2017. [30.Oct.30]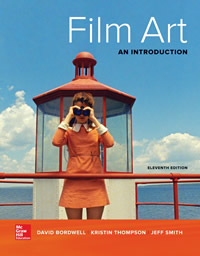 Film Art: An Introduction has been published in its eleventh edition by McGraw-Hill Higher Education. [1.Feb.16]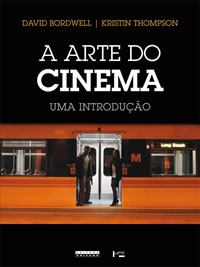 A Portuguese-language edition of Film Art: An Introduction has been published in Brazil by Unicamp and the University of Sao Paolo. We are grateful to those institutions and to translator Roberta Gregoli, Editorial Assistant Carla Fernando Fontana, and Editorial Division Chief Cristiane Silvestrin. [9.May.14]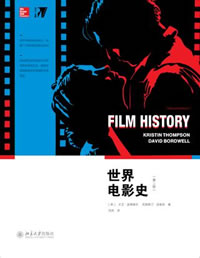 A Chinese edition of Film History: An Introduction has been published by Peking University Press. The translator is Fan Bei. Thanks to Luo Jin and Zhou Bin as well! [14.Mar.14]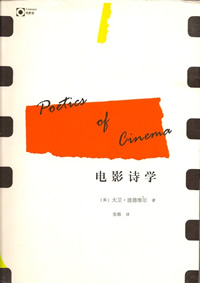 Guangxi Normal University Press has published a Chinese translation of Poetics of Cinema. Thanks to the translator Zhang Jin, the editor Zhou Bin, and the proofreader, with whom I've had much pleasant correspondence, Luo Jin. Mr. Zhou is also involved with publishing Chinese versions of Film History: An Introduction (Peking University Press) and The Classical Hollywood Cinema (CITIC Publishing). [23.Oct.13]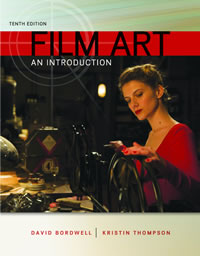 Our tenth edition of Film Art: An Introduction was published in July 2012. You can learn more about it from this blog post. [27.Jun.12]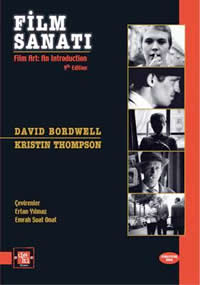 We're happy to report that the Turkish translation of Film Art: An Introduction has been published by Deki Basım Yayım Ltd., of Ankara. Thanks to Ali Karadoğan, Ertan Yılmaz, and Emrah Suat Onat for their work! [7.May.12]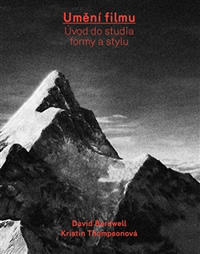 And also out is the Czech translation of Film Art: An Introduction, published by Akademie múzických umění v Praze, with support from the Ministry of Culture of the Czech Republic. A special thanks to translator Petra Dominková, who checked our original very carefully and helped us improve it for the forthcoming tenth edition. [7.May.12]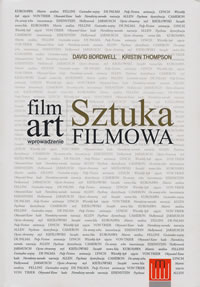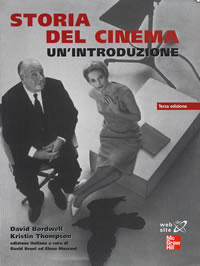 Wydawnictwo Wojciech Marzec publishers of Warsaw have brought out a Polish translation of Film Art: An Introduction, and McGraw-Hill of Milan have published a third Italian edition of Film History: An Introduction. Our thanks to the editors and translators who have made these editions possible. [16.Nov.10]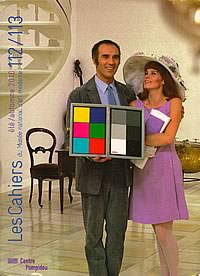 A chapter of Figures Traced in Light devoted to Louis Feuillade and the cinema of the 1910s has been translated into French in the latest issue of Les Cahiers du Musée national d'art moderne, no. 112–113 (Summer/Autumn 2010). The entire issue is devoted to cinema, with spectacularly illustrated essays on Demy, Godard, and other filmmakers. My old friend Jacques Aumont has an excellent piece on Werner Schroeter's Death of Maria Malibran and Carmleo Bene's Salomé. My thanks to Jean-Pierre Criqui for his kind invitation to participate in this issue. [4.Nov.10]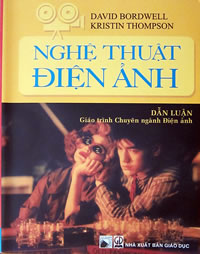 We received copies of the very colorful and substantial Vietnamese editions of Film Art: An Introduction and Film History: An Introduction (in two volumes). We thank the translators and the publishers for bringing these books out. [20.Sep.10]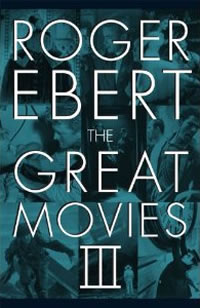 I wrote the Foreword [read it online here] for Roger Ebert's The Great Movies III, from the University of Chicago Press. It's a fine collection, with essays on several of my favorites: The Best Years of Our Lives, Chimes at Midnight, Godfather II, The Long Goodbye, Ordet, Playtime, Sansho the Bailiff, and dozens more. [30.Jul.10]
Twenty-five years after it was published, Kristin's long out-of-print Exporting Entertainment: American in the World Film Market 1907–1934 (British Film Institute, 1985) is available again. It tells the exciting, statistics-laden tale of how Hollywood rose to world dominance during World War I and never let go. There's a complete pdf and new preface on this site.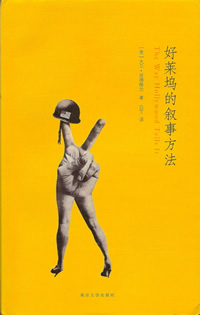 The Way Hollywood Tells It has been published in a simplified-Chinese translation from Nanjing University Press. [23.Feb.10]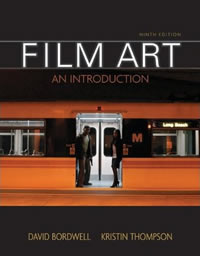 The ninth edition of Film Art: An Introduction has just been published by McGraw-Hill. We have updated it with examples from recent films like Persepolis, Waltz with Bashir, and Slumdog Millionaire, and we've added substantial material analyzing sound in The Prestige and examining the artistic choices made during the production of Collateral. As a new feature, we've added many marginal links to relevant entries in the blog section of this site. [10.Dec.09]

Kristin and I were delighted to learn that we were selected "Critics of the Naughts" by IFC.com. "Naughts" doesn't mean naughty, or that our efforts are for naught; it just refers to the decade of the 000s, now ending. So our thanks to Matt Zoller Seitz, filmmaker and film critic extraordinary, for his generous essay about our work. He has high standards for film writing, and we'll try to live up to them. [3.Dec.09]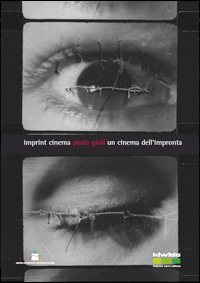 Experimental filmmaker Paolo Gioli is celebrated in a sumptuous bilingual catalogue, Paolo Gioli: Imprint Cinema/ Un Cinema dell'impronta, published by Centro Sperimentale. It offers essays by Sergio Toffetti, Dominique Paini, Elena Volpato, Keith Sanborn, and several other hands, including me, as well as a filmography accompanied by Gioli's comments. Along with the book comes a beautiful DVD including the masterpiece Anonimatografo. It's available here.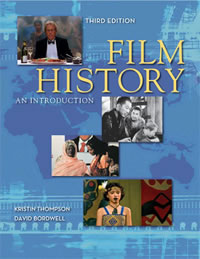 Film History: An Introduction has been issued in its third edition. It is considerably enhanced with material on the cinema of the 2000s, including coverage of recent Chinese film, developments in American indies (including Mumblecore), trends toward globalization, and a wholly new chapter on Digital Cinema. For a longer discussion of its take on things, go to this blog entry.

To free up space for discussing contemporary developments like digital filmmaking, we've had to purge the introductory chapter that was published in the first two editions. That chapter tried to introduce the aims of the book and to float some general considerations about doing research into film history. Some of those concerns were practical, such as the difference between primary and secondary sources of information. Other concerns were more theoretical, such as the distinction between methodological holism and methodological individualism.

Nothing like this introduction has ever appeared in any film textbook that we know, and we are somewhat sad to drop it. Thanks to the Internets, however, nothing need be lost. We are posting a revised version of the introduction, called "Doing Film History," in the Essays wing of this website. It's also available at the McGraw-Hill website devoted to Film History. That site includes our bibliographies and our chapter-by-chapter Notes and Queries, supplementary information and ideas about film history. Even if you're not reading the book, you may find some of our brief, bloggish items of interest. Just go to the Student Edition information and click on any chapter's Notes and Queries.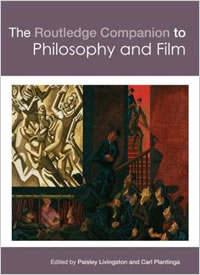 Also new is a big, very useful reference work edited by Paisley Livingson and Carl Plantinga. The Routledge Companion to Philosophy and Film is a vast treasure house of material on a great variety of topics, from Genre and Sound to Emotion, Empathy, and even Consciousness. Go here for a table of contents. I wrote two of the entries, on Eisenstein and on cognitive theory. I'm also honored to be the subject of one entry, written by the estimable Patrick Colm Hogan. The book is very expensive and probably suitable only for library purchase. But if you buy the Kindle edition for $9.99, you'll save $161.56!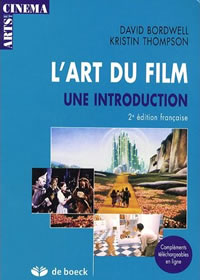 A second French edition of Film Art: An Introduction has been published by de Boeck of Brussels.
Guangxi Normal University Press in Beijing is preparing to publish a simplified-Chinese translation of Narration in the Fiction Film.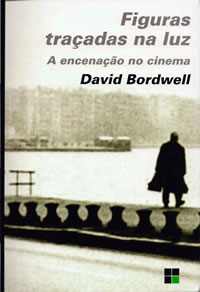 Papirus Editora, a Brazilian publisher who has issued books by Kristin and me in Portuguese, has just published a translation of Figures Traced in Light. A nice touch that English-language publishers have all but given up: The endnotes are now footnotes.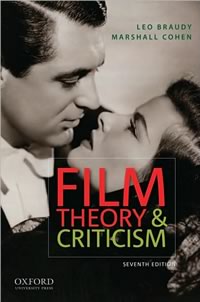 Oxford University Press has just published the seventh edition of Leo Braudy and Marshall Cohen's Film Theory and Criticism. It includes two essays by me, "Cognition and Comprehension: Viewing and Forgetting in Mildred Pierce," and "The Art Cinema as a Mode of Film Practice." Both essays can also be found in Poetics of Cinema, but Poetics contains a much expanded version of the latter piece. Unhappily as well, the chart that was bungled in Poetics has also been presented inaccurately in the new anthology. I hope that it can be corrected in future printings.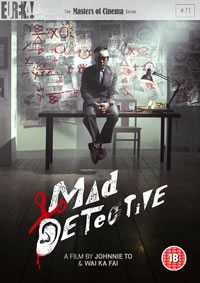 Johnnie To's The Mad Detective, which I wrote about here and here on our blog, has just been released by the Eureka! Masters of Cinema label in the UK. This DVD edition (aso available in Blu-Ray) includes a critical essay by me about the film, eventually to appear online here.
Peking University Press will be publishing a simplified-character Chinese edition of Making Meaning in 2010.
Narration in the Fiction Film has just been acquired for a Greek translation by University Studio Press of Thessaloníki, for a projected 2010 publication.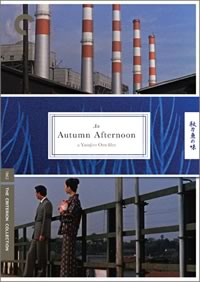 Several years ago I provided an audio commentary for the Criterion DVD release of Ozu's An Autumn Afternoon.
[go to Amazon]
A mainland Chinese publisher, Jiangsu Literature and Art Publishing House, has scheduled a translation of On the History of Film Style for early 2009.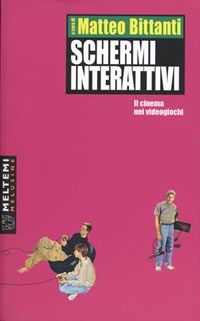 From blog to book: The entry, "New Media and Old Storytelling," appears in Italian translation in Matteo Bittanti's new anthology, Schermi Interacttivi, on the relation between film and videogrames, published by Meltimi Editore of Rome.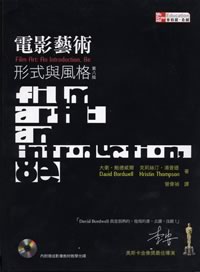 The eighth edition of Film Art: An Introduction has been translated into long-form Chinese and published by McGraw-Hill's Taiwan division. The cover quotation beside the Oscar is from Ang Lee: "David Bordwell is someone I am very familiar with. The books he writes—go read them, absolutely!"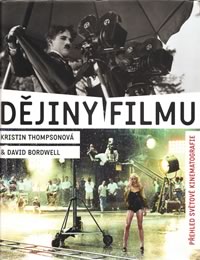 Film History: An Introduction has just been translated into Czech, in a beautiful hardbound edition with a string bookmark. As you can see, Chaplin would have approved of the cover, since he liked to watch the ladies.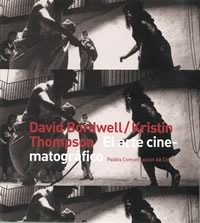 And here is the second edition of the Spanish-language version of Film Art (Barcelona: Paidós, 2006) which we also just received.

Figures Traced in Light was reviewed, with great generosity, by Jacques Aumont in Film Quarterly 60, 4 (Summer 2007), pp. 76-77. Not available online at filmquarterly.org, but articles can be found in ProQuest and other electronic publication databases.
In 2006 I wrote an online essay, "Hearing Voices," on M. Night Shyamalan's Lady in the Water and Michael Bamberger's book on its making, The Man Who Heard Voices. Mr. Bamberger asked to use my piece as a foreword to the paperback edition of the book; I provided a mostly new essay for the purpose. The paperback has now appeared, though in a gesture of unsportsmanlike behavior the publisher has changed the subtitle. The original read "How M. Night Shyamalan Risked His Career on a Fairy Tale"; to this the publisher added "and Lost." I thought the film, which definitely had its problems, significantly better than most American critics did, so I take a little satisfaction in the fact that Lady in the Water appeared on Cahiers du cinéma's list of the ten best films of 2006.
A Hungarian translation of Film History: An Introduction has been published. Thanks especially to András Kovacs for his support in making this happen!
"Rediscovering 1940s American Film Culture: An Interview with David Bordwell"
henryjenkins.org, Oct.2018
"We do film, dammit: Charlie Keil interviews us"
Society of Cinema and Media Studies, May.2017
"A Conversation with David Bordwell"
by Ari Ernesto Purnama, Nov.2013
nytimes.com | "What You See Is What You Get"
Why Difficult Movies Are More, Um, Difficult
by Manohla Dargis, 8.Jul.2011
nytimes.com | "You Can Judge a Book by Its Movie"
David Bordwell, Film Historian, Focuses on Movie Blog
by Manohla Dargis, 23.Apr.2010
IndieWire
An ever-updated clearing house of news, criticism, and ideas about world cinema.
Senses of Cinema
An encyclopedic reference on films, filmmakers, books, festivals, and movie culture.
fredcamper.com
Passionate cinephile Camper collects his essays and reviews; a must for those interested in classic and experimental cinema.
Scanners
Jim Emerson's energetic and witty commentary on the current movie scene.
davekehr.com
Thoughtful weekly comments from one of our best critics.
rogerebert.com


Ebert's page, packed with information, opinion, and archival resources.
See also: Awake In The Dark: The Best of Roger Ebert, a terrific collection of essays and other pieces; I'm proud to have contributed a foreword to this book.
my-life-as-a-blog.com
A wide-ranging discussion of professional media technology and creative activity. Reid Rosefelt's blog on independent cinema is always worth reading.
filmmakermagazine.com
The premiere source for independent American cinema, and more.
girishshambu.blogspot.com
Intriguing and unpredictable links to many other movie sites.
Butterflies and Wheels
Humorous and pointed critiques of current humbug, both inside and outside Academe, with a great deal of commentary on psychoanalysis, Intelligent Design, and similar topics.
Cinemetrics
A valuable website mounted by Yuri Tsivian. Thanks to a program created by Yuri's son Gunars Civjans, you can develop a detailed profile of cutting rates and other variables in a film.
fxguide.com
Up-to-date coverage of visual effects, with interviews and articles on films and new technology.
The Way Bordwell Tells It
The Norwegian Journal of Media Studies presents an English-language interview with me (in Word format)
School's Out? Never!: David Bordwell Keeps Working the Room
An interview with me in the Canadian journal Cinema Scope.
Risk and Renewal in Danish Cinema (2007)
and
A Strong Sense of Narrative Desire: A Decade of Danish Film (2004; PDF download)
Essays on trends in contemporary Danish cinema.
My essay for a Festschrift for Thomas Elsaesser, focused on staging in Hal Hartley's Simple Men. In German originally, the English translation appears on the Danish film studies website 16:9.
Bordwell on Bordwell
A four-part interview with me in the Danish online journal 16:9.
Part I – Hitchcock, Hartley and the Poetics of Cinema
Part II – Functions of Film Style
Part III – Writing on Film Style