Wednesday | April 24, 2013
open printable version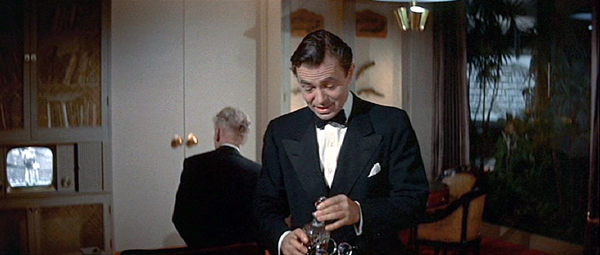 A Star Is Born (1954).
DB here:
Cripes! It's video-lecture fever!
Well, maybe that's an exaggeration. Still, we do have something new for you.
A video analysis of constructive editing showed up last fall, and a rather long one called  "How Motion Pictures Became the Movies" was posted earlier this year. Now comes one on the aesthetics of early CinemaScope in the US.
It's a new version of a talk now retired from the lecture circuit and snugly cached on the web. I'm hoping both viewers and filmmakers will be interested in this, particularly in its analyses of staging and composition. The piece makes a more general argument about how new technologies offer both advantages and constraints.
"CinemaScope: The Modern Miracle You See without Glasses!" runs about fifty minutes. It's our first one in HD, so it looks pretty nice on many displays. It could be shown in classes, and I'd be happy if teachers wanted to use it. As with our earlier entries, it's also available on Vimeo here, where you can leave feedback if you want.
I'm also providing the chapter on Scope from Poetics of Cinema. Think of the lecture as the DVD and the chapter as the accompanying booklet. You can go to the essay if you want to dig deeper into the subject, see other examples of what I'm talking about, or learn the sources for my arguments.
By the way, if you're interested in the art and craft of widescreen cinema, I've posted a web essay on Hong Kong anamorphic here.
As usual, I'm very grateful to my creative tech wranglers Erik Gunneson, who produced the video, and Peter Sengstock. Thanks as well to our web tsarina Meg Hamel.
I'll have to suspend production of these video lectures for a while, but Kristin and I are hoping to float another novelty soon, perhaps in the next couple of months.
Thanks for everyone who has supported our work through Tweeting, Facebooking, linking, or just telling their friends.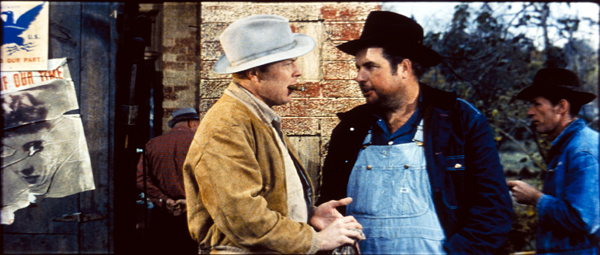 Wild River (1960). From 35mm frame.