Sunday | October 28, 2012
open printable version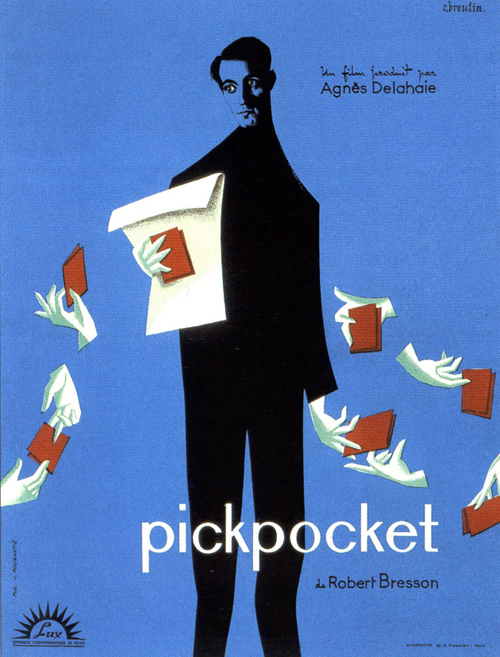 DB here:
In connection with our textbook, Film Art: An Introduction, we've created several videos examining film techniques. Thanks to Peter Becker and Kim Hendricksen of Criterion Classics and Janus Films, we've been able to include clips from film classics, from Ashes and Diamonds to Ugetsu Monogatari. Because our publisher McGraw-Hill sponsored the production of these pieces, most of them are on a dedicated website called Connect, accessible only to students and teachers using the book in courses. We've made one video freely available on Criterion's own site, where Kristin discusses some editing techniques in Agnès Varda's Vagabond.
But not everybody who reads Film Art is in a course using the online supplements. And some people who aren't reading Film Art might still enjoy learning more about the topics we cover. Moreover, we've had such good response to the Connnect clips that we decided to create a longer, more wide-ranging piece, also suitable for classrooms.  So we prepared another video and today are making it available to anyone.
The Connect pieces mostly  concentrate on single scenes, whereas this one roams across several films before focusing on a single example. Specifically, we look at the technique of constructive editing, which we discuss in Chapter 6 of FA. The video draws examples from silent films including Harold Lloyd's Number, Please? (1920) and Lev Kuleshov's Engineer Prite's Project (1918), while our more recent examples include The Social Network and The Ghost Writer. Thanks again to Criterion, the extract we focus on comes from Bresson's brilliant Pickpocket (1959).
This piece is produced by Erik Gunneson, a local filmmaker who did an excellent job on the Connect materials. I wrote the script and narrated. (A cold I couldn't shake off betrays itself in my voice.) We did the work in our production facility here at the University of Wisconsin–Madison Department of Communication Arts.
The links flagged above indicate blogs that are related to this new video. Some others are "What happens between shots happens between your ears"  and "The Movie looks back at us" and "They're looking for us." There's also "Three nights of a dreamer," discussing a passage in In the City of Sylvia that may be a slantwise homage to Bresson's editing technique.
Just to be clear: The twelve-minute video is available to anyone who's interested. You can watch it below or on Vimeo. Erik, Kristin, and I hope you enjoy it.
PS 4 November 2012: Our discussion of the Kuleshov effect has led some to ask us whether the several videos on YouTube are authentic footage of Kuleshov's experiments. Alas, they are not, but Kristin and I don't know their provenance. However, in Oksana Bulgakowa's documentary on the Kuleshov effect, available on YouTube, there are some fragments of the surviving footage, starting at 4:28. Oksana has also helped complete the experiment by inserting a substitute for a missing shot. In addition, I'm reminded by Joe McBride and Katharine Spring of Hitchcock's famous explanation of the Kuleshov effect, available on the DVD, A Talk with Hitchcock. An excerpt from that is posted on YouTube, probably illegally.