Sunday | December 15, 2013
open printable version
What is the sound of two hands flapping? (33:25).
DB here:
Ari Ernesto Purnama is a Ph.D. student in film studies at the University of Groningen. He has been attending the Belgian summer film schools I mentioned in the previous entry, and back in July he asked to interview me. He has kindly edited and posted the result on vimeo here.
The talk is about poetics of cinema as a research program, but I try not to get 100% hard-core academic. We discuss things like the long take, historical research into film style, and how the poetics perspective might be of interest to practicing filmmakers. Thanks to Ari and his DP Naki Naser Dauti for conducting this conversation.
A better picture of me, in my prime, is below.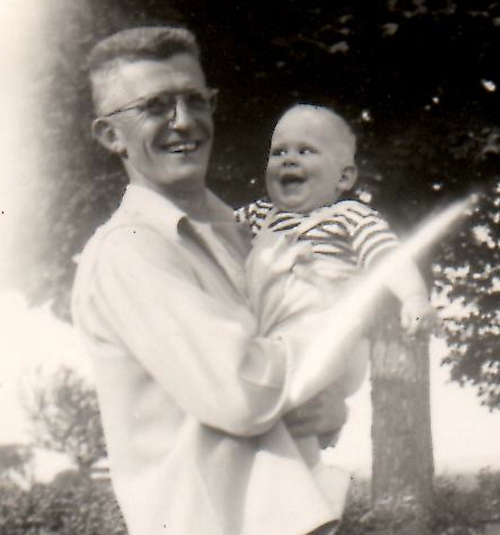 James Alexander and DB, May 1948. Thanks to Darlene Bordwell for the photograph, taken by Marjorie Bordwell.