Saturday | July 27, 2019
open printable version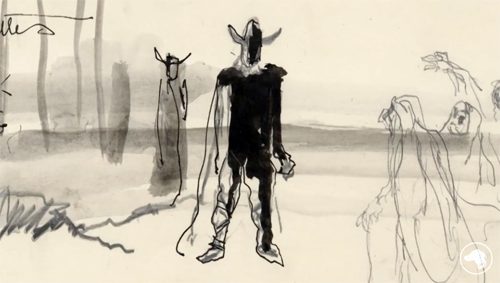 Kristin here:
David and I started this blog way back in 2006 largely as a way to offer teachers who use Film Art: An Introduction supplementary material that might tie in with the book. It immediately became something more informal, as we wrote about topics that interested us and events in our lives, like campus visits by filmmakers and festivals we attended. Few of the entries cite Film Art, but most of them are relevant.
Every year shortly before the autumn semester begins, we offer this list of suggestions of posts that might be useful in classes, either as assignments or recommendations. Readers who aren't teaching or being taught might find the following round-up a handy way of catching up with entries they might have missed. After all, we have posted well over 900 entries, and despite our excellent search engine and many categories of tags, a little guidance through this flood of texts and images might be useful.
This list starts after last August's post. For past lists, see 2007, 2008, 2009, 2010, 2011, 2012, 2013, 2014, 2015, 2016, 2017 and 2018.
Last year for the first time I included recommendations for potentially useful videos in our series "Observations on Film Art" (a sort of extension of this blog) on the FilmStruck streaming service. Every month Jeff Smith (also our collaborator on Film Art), David, and I had contributed a visual essay that applied concepts from Film Art: An Introduction to a film (or films) streaming on FilmStruck, which began in November of 2016 and ended in November of 2018.
Fortunately in April, 2019, that platform was replaced by The Criterion Channel, which had been a major attraction as part of FilmStruck. The essays that we had contributed to FilmStruck have all been reposted on the new service, and we have continued to contribute monthly essays. As of now there are 29 essays online. See last year's "Is there a blog in this class? 2018" for the earlier videos. (For information on the changeover of services, see here.)
Chapter 1 Film as Art: Creativity, Technology, and Business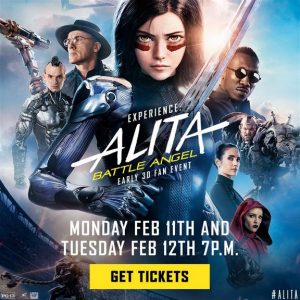 I've written an occasional series on the progress of 3D in modern cinema. In an entry concentrating on exhibition rather than the technology or the movies, I talk about the decline in the number of 3D screenings as they lose popularity: "3D in 2019: RealDivided?"
In Chapter 1 we briefly deal with the concept of the author or auteur of a film. David provides an example of how one characterizes an auteur's work in "Terence Davies: sunset songs." Is Michael Curtiz as clearly an auteur as Orson Welles is? This entry considers some evidence.
No year on the blog is complete, it seems, without something on Hitchcock. This time David considered Notorious, preparing the way for a video essay for the Criterion release of this masterpiece.
At greater length, our updated e-book on Christopher Nolan is a study of him as an auteur with a "formal project." David discusses the changes in "Christopher Nolan: Back into the Labyrinth." A later entry considers (unconvincing) critical attacks on Nolan's work.
Chapter 3  Narrative Form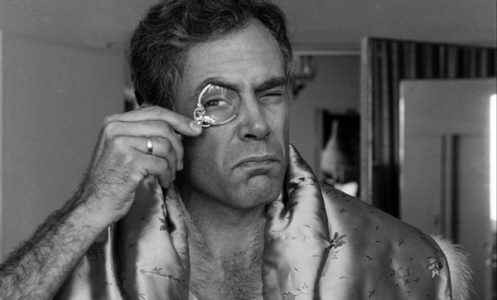 In The Criterion Channel video essay, #25, "Lydia and the power of flashbacks," David discusses the somewhat experimental ways in which flashbacks are used in Julien Duvivier's 1941 romance. He extends his analysis in "Lovelorn LYDIA: A new installment on The Criterion Channel."
I analyze one aspect of narrative form in The Favourite: "Balancing three protagonists in THE FAVOURITE."
Narrative options both old (the 1940s) and new (Happy Death Day 2U) are considered in an entry on how incidents can be repeated and varied, within a film and from film to film.
This chapter of Film Art discusses narration in terms of depth, how much of characters' knowledge and thoughts are revealed to us. In "Observations on Film Art" #26 on The Criterion Channel, Jeff examines technique that allow us access to the protagonist's mind in "Memories of Underdevelopment." He expands on that analysis in "Politics and Subjectivity: MEMORIES OF UNDERDEVELOPMENT on The Criterion Channel."
Can the tools of narrative analysis shed light on The Narrative of contemporary US politics? David tries in the entry "Reliable narrators? Telling tales on Trump."
Chapter 4 The Shot: Mise-en-scene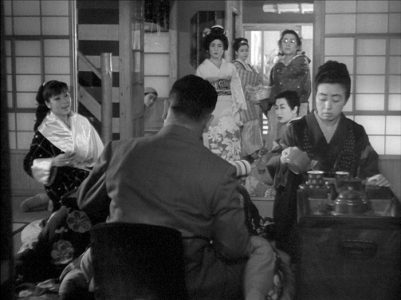 #27 in our "Observations on Film Art" on The Criterion Channel, David examines the intricate mise-en-scene of Kenji Mizoguchi: "Games of Vision in STREET OF SHAME." He elaborates on the blog with "How to hypnotize the viewer: Mizoguchi's STREET OF SHAME on The Criterion Channel."
David analyzes the staging of a scene in Augusto Genina's Il Maschera e il Voto (The Mask and the Face, 1919) in "Sometimes an actor's back …" Those of you teaching Film History: An Introduction might find this entry useful in relation to the discussion of tableau staging in Chapter 2.
Chapter 5 The Shot: Cinemagraphy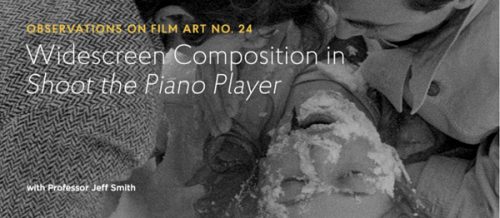 In The Criterion Channel's #24 in the "Observations on Film Art" series, Jeff Smith analyzes "Widescreen Composition in Shoot the Piano Player." He offers additional commentary on the subject in a blog entry, "On The Criterion Channel: Jeff Smith on SHOOT THE PIANO PLAYER."
Chapter 6  The Relationship of Shot to Shot: Editing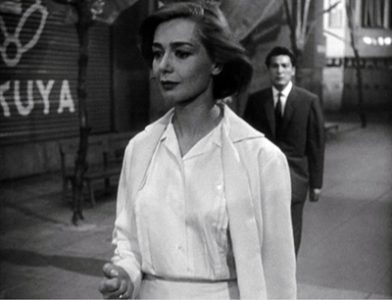 In The Criterion Channel's #23 video, "Mutations of Memory–Editing in Hiroshima Mon Amour," David discusses the film's complex, innovative use of editing to create flashbacks. He expands on that analysis in the blog entry, "On The Criterion Channel: Five reasons why HIROSHIMA MON AMOUR still matters."
Dissolves provide a way to join shot to shot. They're usually used sparingly and in conventional ways (flashbacks, ellipses). In "Observations on Film Art" #22 on The Criterion Channel, "Dissolves in The Long Days Closes," I discuss how dissolves become a prominent formal device in Terence Davies' film.
Chapter 7 Sound in the Cinema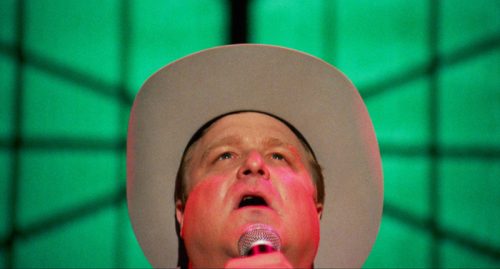 Guest blogger Jeff Smith analyzes the music in True Stories: "From transistors to transmedia: Talking Heads tell TRUE STORIES."
Jeff takes an informative look at the five songs from 2018 films nominated for Oscars in "Oscar's siren song: The return: a guest post by Jeff Smith."
Chapter 8  Summary: Style and Film Form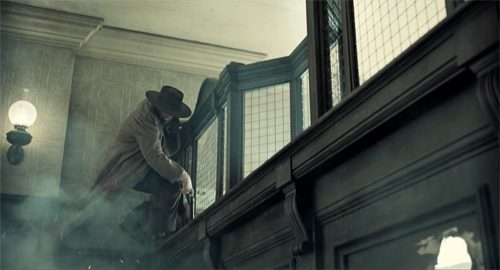 David analyzes cutting and framing in one scene in the Coen Brothers' The Ballad of Buster Scruggs in "The spectacle of skill: BUSTER SCRUGGS as master-class."
The great critic André Bazin decisively shaped our sense of how to understand film form and style. David explores some of his ideas in "André Bazin, man of the cinema" and an essay, "Lessons with Bazin."
Chapter 9  Film Genres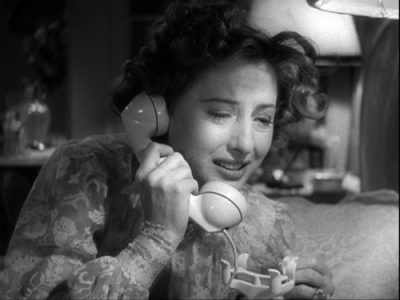 David on film noir: "REINVENTING HOLLYWOOD in paperback: much ado about noir things."
Chapter 10  Documentary, Experimental, and Animated Films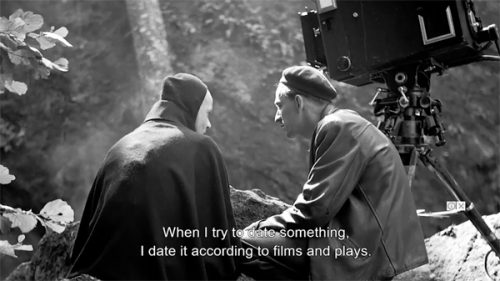 Reporting from the Vancouver festival, David discusses two documentaries that might be useful to show if you program films by either of these directors for your class: The Eyes of Orson Welles and Bergman: A Year in the Life. See his "Vancouver 2018: Two takes on two directors."
David on three documentaries shown at our hometown film festival this year, in "Wisconsin Film Festival: Not docudramas but docus as dramas."
Chapter 11  Film Criticism: Sample Analyses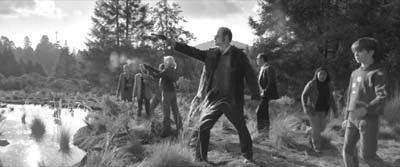 We were lucky enough to return to the Venice International Film Festival last year, again offering analyses of some of the films we saw. These are much shorter than the ones in Chapter 11, but they show how even a brief report (of the type students might be assigned to write) can go beyond description and quick evaluation.
The first entry deals with the world premiere of Damien Chazelle's First Man and is based on a single viewing. The second discussed Alfonso Cuarón's Roma and Mike Leigh's Peterloo.The third offered David's thoughts on the posthumous release version of Orson Welles's The Other Side of the Wind. In a fourth, I dealt with five films from the Middle East, including Amos Gitai's A Tramway in Jerusalem. David considers variants of wrong-doing in films from around the world, including Zhang Yimou's Shadow and Erroll Morris' American Dharma. Sixth and last was my longer analysis of László Nemes's brilliant but challenging second feature, Sunset. We plan to carry on this tradition of comments on new films when we attend the Venice International Film Festival next month.
Our annual visit to the Vancouver International Film Festival yielded more brief analyses of new films. In "Vancouver 2018: Landscapes, real and imagined," David looks at some recent Asian films, including Kore-edge Hirozaku's Shoplifters. In "Vancouver 2018: A panorama of the rest of the world," I comment on three films by important international directors: Nuri Bilge Ceylon's Turkish The Wild Pear Tree, Benedikt Erlingsson's Icelandic Woman at War, and Pavel Pavlikowski's Polish Cold War.
I followed up with more international films in "Vancouver 2018: Panorama of the rest of the world, the sequel": Matteo Garrone's Italian Dogman, Nina Paley's American Sedar-Masochism, Wolfgang Fischer's Austrian Styx, and Christian Petzold's German Transit. David wrote about crime films (and a TV show) in "Vancouver 2018: Crime waves." These notably included Lee Chang-dong's Burning. Our wrap-up, "Vancouver 2018: A few final films," again had an international flavor, commenting on Jafar Panahi's Iranian 3 Faces (his defiant fourth feature since the government banned him from filmmaking for twenty years), Nadine Labaki's Lebanese Capernaum, and Ciro Guerra and Cristina Gallego's Colombian Birds of Passage.
Looking back on these two festivals makes it clear that 2018 was an extraordinary year for the cinema!
David analyzes True Stories on the occasion of its release on Blu-ray: "Pockets of Utopia: TRUE STORIES."
Chapter 12  Historical Changes in Film Art: Conventions and Choices, Tradition and Trends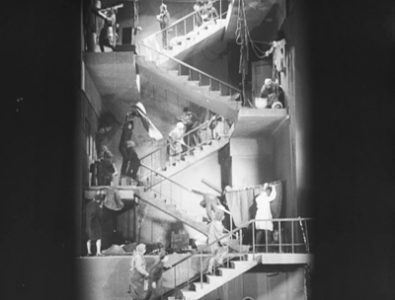 Teaching film history? My annual choice of the ten best films from 90 years ago offers some familiar and not-so-familiar titles: "The ten best films of … 1928." I also consider two releases of major German silent films.
Many of our entries from Il Cinema Ritrovato in Bologna consider older films, especially those from 1919 in "German and Scandinavian classics." I discuss some major African films in "Who put the pan in Pan-African cinema?"
I discussed a Blu-ray release of two rare films by Mary Pickford in "Pickford times two."
A more recent trend in film history, that of the improvised independent American film, is considered in our review of J. J. Murphy's book Rewriting Indie Cinema.
Finally, for Film Art: An Introduction users, an account of how Jeff Smith, David, and I revised our textbook for its twelfth edition.
---
After forty years, we're still grateful to teachers and students who have found Film Art: An Introduction useful in their study of cinema.