Archive for the 'Little stabs at happiness' Category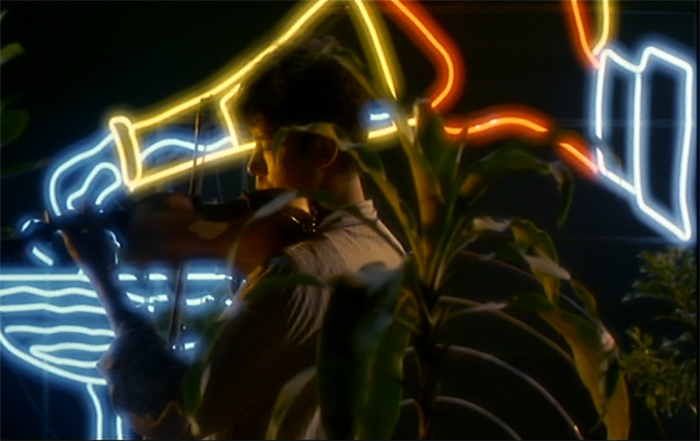 Shanghai Blues (1984).
While US streets pulse with protests against racism and police violence and a fascistic presidential regime, it's worth remembering that we aren't alone. Hong Kong has been through this many times, and there the people's struggle is growing ever more acute. The idea of "burning together" (laam chau) is starting to seem the only option when civil remedies are met by oppression. Hong Kong identity, a palpable force of history, is at stake. As one of my HK correspondents writes: "When it comes it comes. I am sure we won't just stand here . . . . We will keep fighting for our rights."
It's hard to find consolation in these times, but again, with apologies to Ken Jacobs for swiping his title, I offer you a pause to let film art take over. It's especially poignant in that film, one of Hong Kong's great contributions to world culture, can seize and hold moments of rapture. All the more ironic that this film, Shanghai Blues, is about ordinary people fleeing the mainland for the British colony to the south.
It's as goofy a comedy as Tsui Hark ever made, but as usual with Tsui in his prime, it brims with energy. At the end of World War II, Doremi (Kenny Bee), an aspiring composer, is searching for the woman (Shu-shu, Sylvia Chang Ai-chia) he met and lost in a 1937 bombardment. But he's living unwittingly in the same building she's in. Meanwhile, a naive young woman (Sally Yeh Chia-wen) arrives from the country trying to make her way in the city. Over all hover two contests: a Calendar Queen prize, and a song competition.
Here's the sequence that always makes me grin. Doremi comes out at night to play his composition. I really admire how Tsui synchronizes the rhythm of the visuals (especially Sally's pop-up frame entrance) with the music.
Unfortunately, the film isn't easily available. There's a goodish French DVD, but no streaming source I know of. (My clips come from the laserdisc.) If you want more, and at the risk of a supreme spoiler, I offer you the climax, a  reprise of the balcony moment that yields a happy ending and a bittersweet time loop.
This virtuoso scene is another example of Tsui's skillful use of music, cutting, and composition. The movie may be set in Shanghai, but its shameless vivacity is pure Hong Kong.
---
Here are some resources if you want to help the people of Hong Kong. Thanks to Yvonne Teh for this link. Yvonne blogs, captivatingly, at Webs of Significance.
I write about Tsui, and Shanghai Blues, in Planet Hong Kong: Popular Cinema and the Art of Entertainment.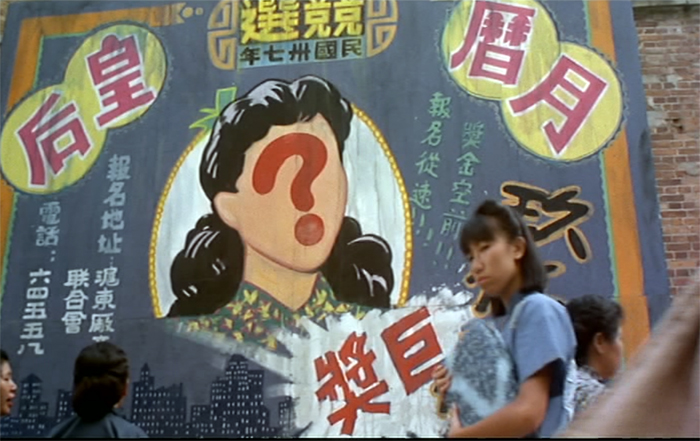 Shanghai Blues (1984).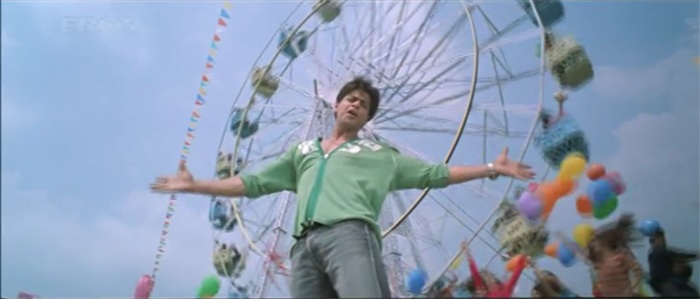 DB here:
With apologies to Ken Jacobs, I'm starting an irregular series of posts that offer lockdown viewing that's merely good dirty fun. They're the sort of thing I like to look at to lift my spirits.
I'll start the series with the charming credits scene from Farah Khan's Main Hoon Na (I Am Here, 2004). (No subtitles, but probably not so much needed.) I love its shamelessly homemade look, as well as its tribute to everybody–yeah, apparently everybody–working behind the scenes on a movie. In cinema, madly cheerful conviction can take you very far.
The whole film is no less enjoyable, and it's available on many streaming platforms. And check out our new category of Covid-19 cinema for other suggestions.