Thursday | May 28, 2020
open printable version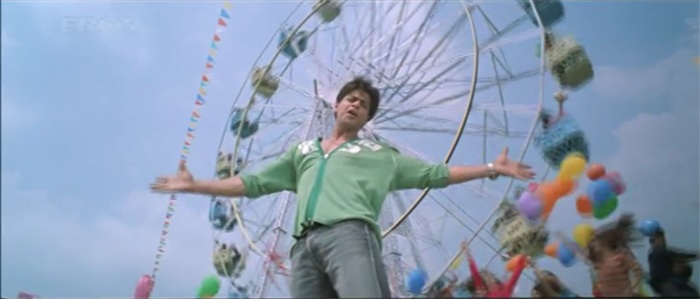 DB here:
With apologies to Ken Jacobs, I'm starting an irregular series of posts that offer lockdown viewing that's merely good dirty fun. They're the sort of thing I like to look at to lift my spirits.
I'll start the series with the charming credits scene from Farah Khan's Main Hoon Na (I Am Here, 2004). (No subtitles, but probably not so much needed.) I love its shamelessly homemade look, as well as its tribute to everybody–yeah, apparently everybody–working behind the scenes on a movie. In cinema, madly cheerful conviction can take you very far.
The whole film is no less enjoyable, and it's available on many streaming platforms. And check out our new category of Covid-19 cinema for other suggestions.