Sunday | July 19, 2020
open printable version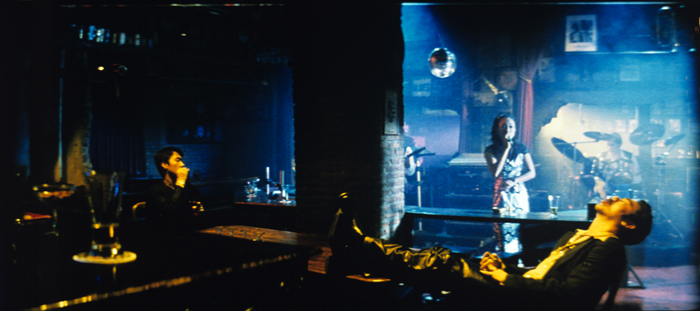 A Hero Never Dies (1998).
DB here:
Again, with apologies to Ken Jacobs, I offer another clip that pleases me in this long, hot summer. For earlier installments, go here, here, and here.
Johnnie To Kei-fung has been one of the leading Hong Kong directors since the 1990s. The first edition of my Planet Hong Kong (2000) wasn't able to incorporate many mentions of his work, but that failing was remedied in my second edition, where he got several pages. Kristin and I first met him in fall of 2001, when Yuin Shan Ding arranged for us to visit the set of Running Out of Time 2. That was a memorable night, with the bike race shot in an elaborate false street wreathed in noirish city vapor.
We spent down time with the stars Ekin Cheng Yee-kin and Lau Ching-wan. It was the beginning of a long friendship with Shan, Mr. and Mrs. To, and the Milkway team.
Well before this, though, I had been teaching Mr. To's films in my courses, and I much enjoyed showing–on 35mm, no less–A Hero Never Dies (1998). This flamboyant film, about two rival hitmen who unite against the gang bosses who have betrayed them, is a sort of post-John-Woo meditation on the costs of loyalty.
One sequence that usually got the students going was the men's first up-close confrontation in a bar. Having struck out at each other long-distance, they rendezvous for a face-off–not over guns but over glasses of wine. The clip lacks subtitles, so I should explain that each man instructs the bartender to pour for the other one. Then, after Lau deploys his portion tactically, he refers to Lai's wrecking his apartment: "This is for destroying my home." There follows a tabletop action scene.

Shot and cut with great precision, timed to an infectious tune, it's a model of mock-heroic filmmaking. Its brashness suits its swaggering protagonists, but it has a playground absurdity that evokes Leone. (Think of the hat-blasting gun duel in For a Few Dollars More.)  The comedy is enhanced by Lau's reaction shots and, as Kristin likes to point out, the heaviest coin in Hong Kong. One student told me: "When you've got a sequence like this, you've got a great national cinema."
The result yields a pure kinetic pleasure, due partly to the coiling camera movements and the echoing rhythm of the cuts and gestures (ducking out of frame/rising into frame, finger flips/snorting smoke). Mr. To kindly took me through the sequence in an interview, and I learned that it was all shot in one night, after the bar had closed. It wasn't storyboarded, but by this point Mr. To had all his shots and cuts in his head, and he and the actors developed the sequence as they filmed it.
It takes real pictorial intelligence, I think, to glide between concreteness and abstraction, onscreen and offscreen space, and each man's optical viewpoint so suavely and zestfully. The camera plays peekaboo with the action.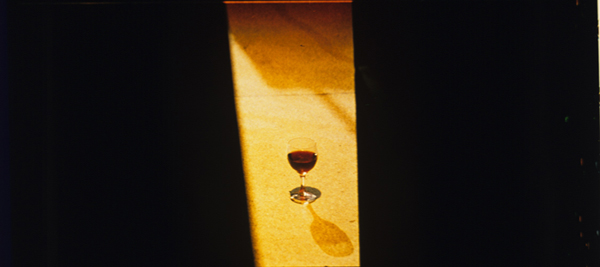 As for the performances, Mr. To explained that Lau Ching-wan is such an extroverted actor that Leon Lai-ming could counter that bravado best by impassivity,  returning his look at key moments. It's an echo of what Howard Hawks told Montgomery Clift in facing off against John Wayne in Red River. Eventually it all settles into a calm, integrating long shot that declares a truce. What a pleasure to see a scene that actually buttons itself up visually.
And the song? Mr. To told me that the pop version of "Sukiyaki" (on the ambient soundtrack of my own teen years) was often played in theatres as pre-show music. "It always reminds me of movies."
---
Thanks to Shan, Mr. and Mrs. To, To Kei-chi, and many other members of the Milkyway team. And to Li Cheuk-to, Athena Tsui, Jacob Wong, Sam Ho, and all the other HKIFF allies over the years. And continued hope for a strong Hong Kong!
We have many blog entries on Johnnie To and Milkyway.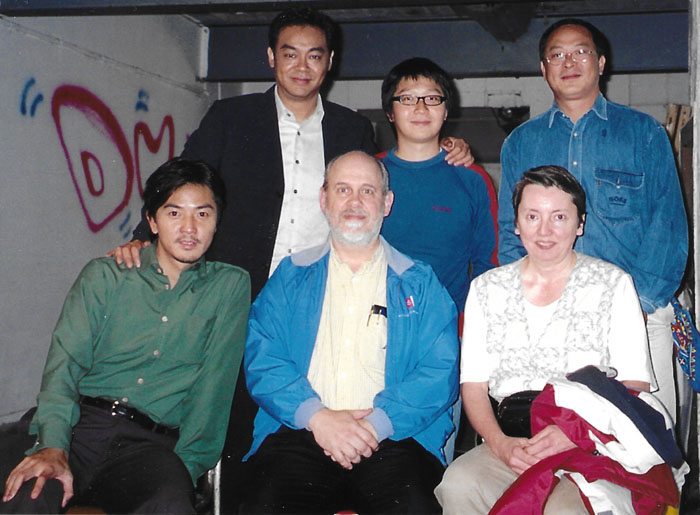 Upper row, left to right: Lau Ching-wan, Yau Na-hoi, Johnnie To Kei-fung; bottom row, Ekin Cheng Yee-kin, DB, KT. Hong Kong, November 2001. Photo: Yuin shan Ding.