Monday | February 12, 2018
open printable version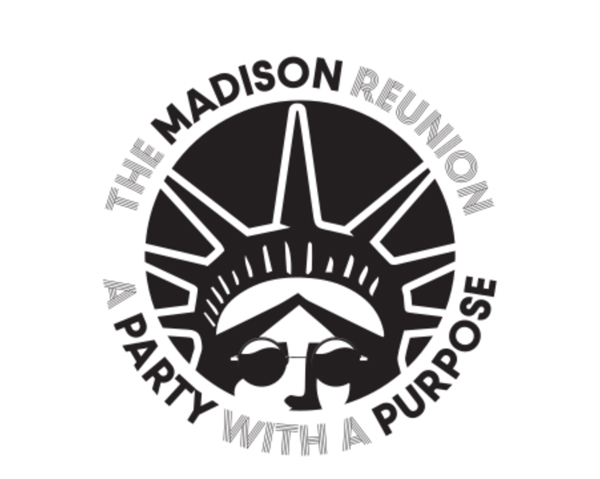 The Madison Reunion, 14-16 June at–where else?–the Memorial Union.
DB here:
When Kristin and I arrived in Madison, Wisconsin in summer of 1973, the campus and the city retained a strong countercultural vibe. I knew I belonged here when I saw, just off State Street, a warped little bungalow advertising itself as a witchcraft shop. But the city was more than Deep-Freeze Haight-Ashbury. People still remembered the Dow Chemical demonstrations of 1967, in which students protested job recruitment for the manufacturers of napalm. Some of the gang responsible for blowing up Sterling Hall in 1970 were still fugitives. There were undercover cops, and Take Over was still being published.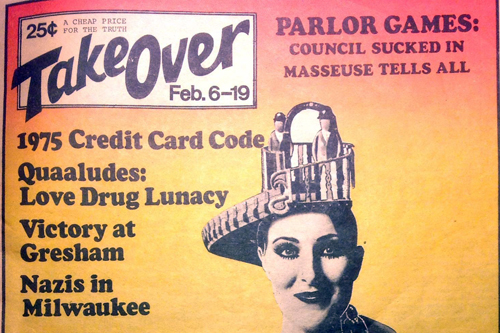 Out of that era in Madison came two enduring works of documentary: the film The War at Home (1979) by Barry Alexander Brown and Glenn Silber, and David Maraniss's book They Marched into Sunlight (2003). Barry has gone on to be a prominent film editor, notably for Spike Lee, and Glenn went on to a career as a television documentary producer for ABC, CBS, and Frontline. Maraniss, who also attended UW–Madison, is a Pulitzer-Prize winning writer.
In a way, the 60s never left Madison. The Progressive is published here, boasting the talents of Ruth Conniff (a Madison native), Bill Lueders, and many other committed people. Our current mayor, Paul Soglin, was one of the most dynamic activists during the campus upheaval. Stu Levitan came along later and added another progressive voice to the mix. Prolific journalists John Nichols (of The Nation) and Mary Bottari (of the Center for Media and Democracy,  exposer of ALEC) carry on that tradition. The Capital Times, under current editor Paul Fanlund and emeritus editor Dave Zweifel, maintains its tradition of grassroots political coverage and commentary. Ditto our free paper, Isthmus and WORT, our community radio station. One of our Senators is Tammy Baldwin, long-time top target of Koch dark dollars.
The Freedom from Religion Foundation is invigorated by the work of Annie Laurie Taylor and Dan Barker. Social struggles continue in the Hispanic and African American communities. Of course many Madison residents remember the 60s vividly, and thousands of them turn out for the street rallies and marches: opposing the invasion of Iraq (the action included the Raging Grannies ), protesting Scott Walker's divide-and-conquer policies in service of the Koch brothers, occupying the state capitol en masse, challenging retrograde immigration policies, and organizing resistance to the ongoing Trump coup.
There was a gonzo side too. Terry Zwigoff belonged to the Society of the First Dime, a club in honor of Uncle Scrooge; Carl Barks honored the group with a drawing. When we got here people were still talking about Stuart Gordon's nude Peter Pan. Kentucky Fried Theater was going strong. The Onion started here, and Jim Mallon helped found Mystery Science Theater 3000. The Pail & Shovel Party planted flamingos on Bascom Hill and paid tribute to Planet of the Apes on Lake Mendota.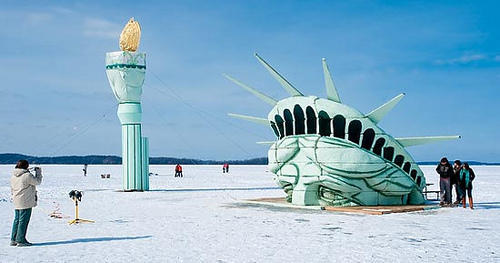 In short, we live in what Rush Limbaugh called The People's Republic of Madison. We feel proud and lucky. And a bit self-righteous? Maybe, but with some reason. Recall that Wisconsin, always a state of extremes, brought America failed Prez candidate Walker, Paul Ryan, Reince Priebus (blessed by our President™), Ron "I Have an Informant" Johnson, Charlie "Don't Blame Me" Sykes, and Glenn Grothman, the House rep honored by a John Oliver segment–and who flees his district (town pop. 463) to hang out among us and spin dad rock on WORT.
Anyhow, you won't be surprised to learn that coming up this summer, our fair city will play host to The Madison Reunion. This "party with a purpose" on 14-16 June could not come along at a better time. There will be music, art exhibits, dance performances, and of course films at our Cinematheque. The conference will feature some remarkable panels. Brown and Silber and Maraniss will be there, of course, along with Jeff Greenfield, Errol Morris, Reina Steinzor, ZAZ,  Ben Karlin, Russ Feingold, and many other alums and guests. Sessions will be devoted to influential faculty like Harvey Goldberg and George Mosse. Would they were living at this hour.
I predict that a hell of a time will be had by all. You coming? Glenn Grothman might even drop by.
---
Thanks to Barry Brown and Jerilyn Goodman for information about the Reunion. The Lady Liberty photo is by Angela Weier and Bryce Richter.
Stu Levitan provides a rich cultural history of 60s Madison in this article. The University library has compiled a fascinating dossier on the Sterling Hall bombing. Other blog posts on Madison and Madisonians are this very early one, this later one on movie events, and this one on Errol Morris. (Have you seen Wormwood? Very Madison.)
P.S. 13 February 2018: Thanks to Richard West for a correction about the Society of the First Dime, and to Søren Marsner who maintains the website that includes the images.
.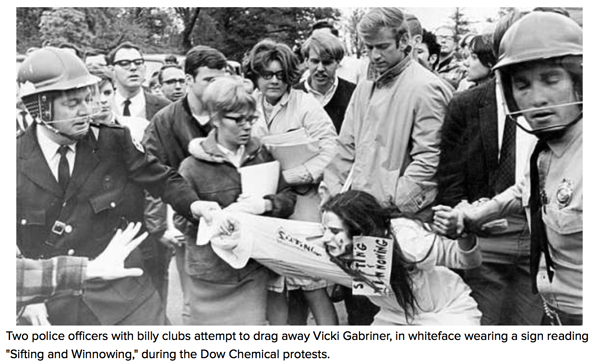 From the UW–Madison Archives.