Monday | September 22, 2014
open printable version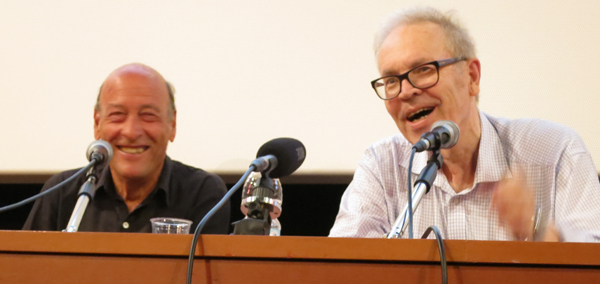 Richard Lester and Peter von Bagh, Cinema Ritrovato Bologna, June 2014.
DB here:
Kristin and I have just learned of the death of Peter von Bagh. Critic, historian, programmer, and filmmaker, Peter was an indefatigable lover of cinema whose generosity and kindness was a model for all of us. He made the Midnight Sun Film Festival an obligatory stopping point for the world's great directors, and as artistic director of the Cinema Ritrovato festival in Bologna he helped push that event to its prominence in world film culture. His personal documentaries, most famously Helsinki Forever (2008), earned their rightful place in festivals.
Mention a film you hadn't seen, and very likely a week or so later that film–at first in VHS and in later years a DVD–would materialize in your mailbox. I remember Peter asking if I knew Mika Kaurismäki's films. I confessed ignorance, but when I got home from the trip, there was a parcel of his films waiting for me. Last year at Bologna, I wasn't able to see Peter's latest film Socialism; when our paths next crossed, he pressed a copy into my hand.
I will always remember the few days we spent together at a 1997 Archimedia symposium in Brussels. Having meals with him was an education in itself, and his talk–which began with a screening of the first few moments of Barnet's By the Bluest of Seas–radiated his passion, his deep knowledge, and his vast appreciation for all kinds of cinema. The brunt of his talk was that there was no unimportant film, that every movie deserved our attention. To call him a canon-buster would insult his gentleness, but through his writing, his lectures, and his programming, he drove home the idea that there was always another film out there that would speak to us, if only we would listen.
A warm and easygoing elder brother to us–most likely, to everyone he met–Peter will be remembered wherever film lovers gather.
---
For a comprehensive account of Peter's career, see this interview in Cinema Scope 60. Colin Beckett has an informative interview with Peter about the Midnight Sun festival. A book of tribute essays, Citizen Peter, edited by Olaf Möller, is available here. See also Antti Alanen's Film Diary.
P.S. 22 September 2014, later. David Hudson is compiling tributes to Peter at his invaluable Fandor Keyframe blog.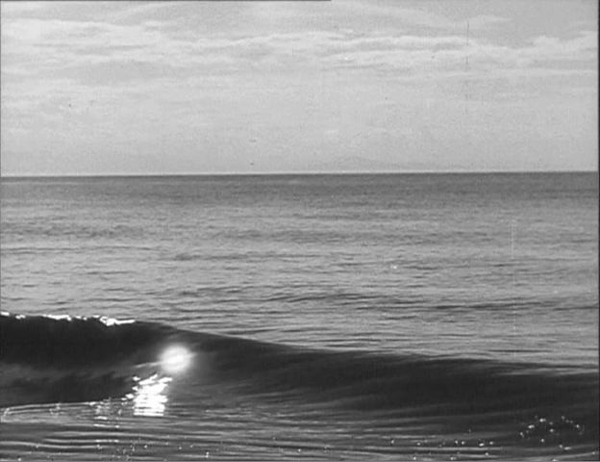 By the Bluest of Seas (1935).