Tuesday | September 30, 2014
open printable version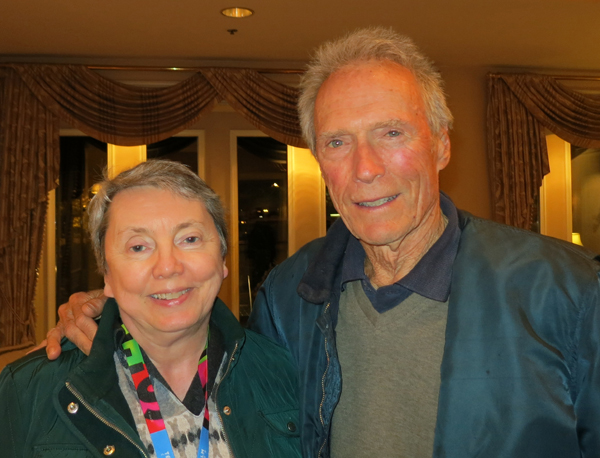 DB and Kristin here:
We've been at the Vancouver International Film Festival for about five days and are preparing to blog about some of the outstanding movies we've seen. But we had to jump the gun, so to speak, and show you this picture of a gentleman whom we met on our way into our hotel tonight. Mr. Eastwood was very courteous and even suggested Kristin join him in the shot.
A good omen for the rest of our stay.