Tuesday | April 1, 2014
open printable version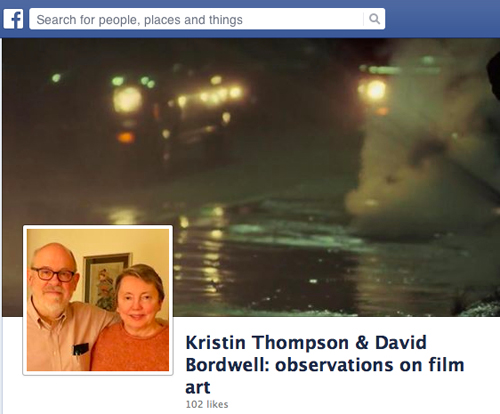 DB here:
Kristin does Facebook, but not Twitter. I do neither. (No time. Also, too: Too temptingly distracting.) The closest I've come is a blog entry on The Social Network and an intriguing theatre fundraiser involving heavy arms.
Alert reader and energetic Belgian student Kristof Boghe has kindly set up a Facebook page for our blog. Kristof, who wrote his thesis on South Korean cinema at the Catholic University of Leuven, is planning to go further with film research and teaching.
The page is unofficial but we welcome it. You can visit it here. If you like it, you can like it. (Only in the digital age is such a sentence possible.)
This is not an April Fool's Day prank. Or if it is, then I'm gulled too.