Sunday | March 4, 2012
open printable version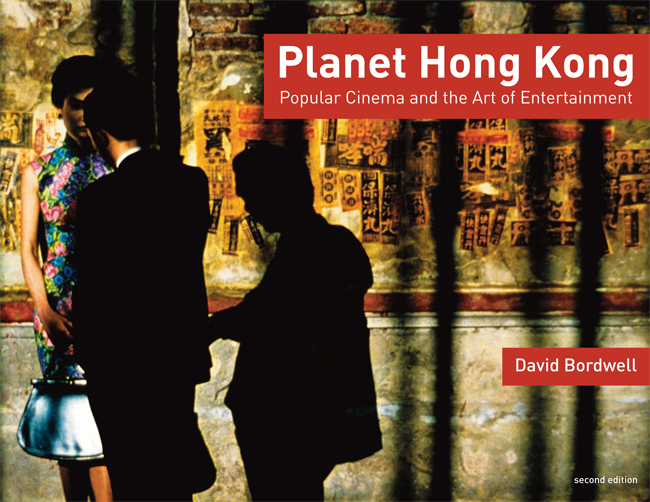 Alternative cover for Planet Hong Kong 2.0. Not used. Sigh.
DB here:
The revised edition of Planet Hong Kong: Popular Cinema and the Art of Entertainment became available as an e-book on this site a year or so back. A couple of months ago, I announced that some print copies of the book are now available for sale. The response has been very gratifying—so much so that I'm moved to say that our supply is running out. So if you're contemplating getting one, you should probably act soon. As indicated in the right-hand column of this page, you can get information about the book here, and you can order it from either Amazon or Biblio.
In particular, I wanted to reach out to college faculty who might not be interested in Hong Kong film but who might consider asking their campus libraries to order the book. My distributor, Twentieth Century Books of Madison, is well-versed in handling institutional orders and can fulfill them quickly. The e-book will continue to be available, but as someone who grew up using libraries a lot, I love the idea of libraries keeping print copies of the book for long-term preservation.
Thanks to everyone who has purchased a copy, digital or analog. The sales are enabling me to pay the costs of production, with a little left over to buy more Jackie Chan and Johnnie To DVDs.
---
For extra stuff that's not in the second edition, start here. Our most popular entry on Jackie Chan is here.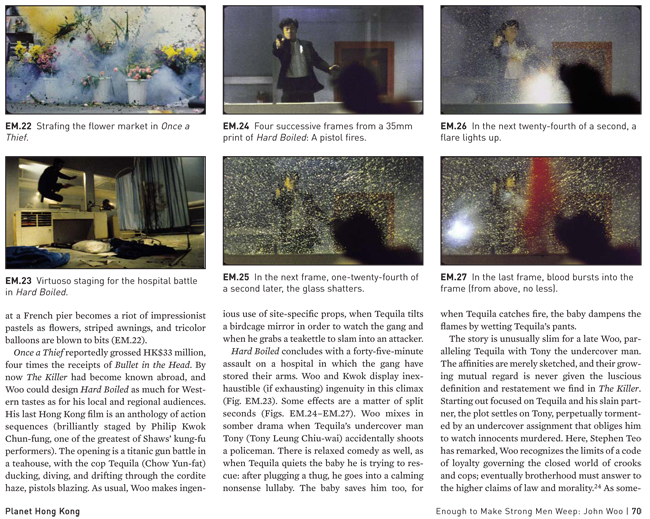 A sample page from Planet Hong Kong, second edition. As usual, thanks to Meg Hamel for making it happen.