Monday | January 2, 2012
open printable version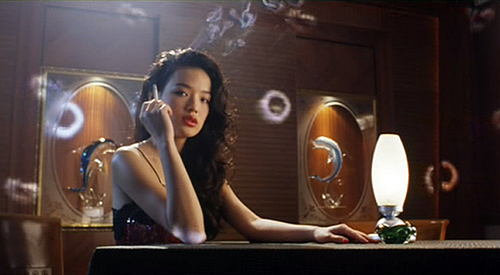 Metade Fumaca (1999).
DB here:
In the Web age, physical books become e-books, and virtual books, often self-published, can mutate into tangible things of paper and glue. That's what has happened to Planet Hong Kong 2.0.
The story so far: In 2011 I revised the old version. I updated the existing chapters and added four new ones. Our web tsarina Meg Hamel designed a very nice pdf version of it, with over 400 color pictures and an ingratiating layout. That is still available for $15 elsewhere this site.
I had pretty good luck with selling the e-book online, having earned enough to pay the costs of designing it. It would be nice to sell more and pay myself a little for my work. Did I mention that it's still available for purchase here?
In the meantime, last spring I had Park Printing of Verona (Wisconsin) make some physical copies. We used high-grade paper, and the result is a very fine-looking book, measuring 11 x 8 ½ inches. I prepared them as presentation copies to the many people, particularly in Hong Kong, who had helped me in writing the 2000 edition and this one.
I've presented those copies to those people. I have a few copies left.
I could just hang on to them, but some people have told me they would a prefer print copy to the pdf. A few libraries have likewise expressed interest in a physical book.
So I'm making Planet Hong Kong 2nd ed. available for $60 plus postage Amazon and at Biblio. The vendor is 20th Century Books, an outstanding shop here in Madison specializing in comics, fantasy, s-f, and mysteries. (Thanks, Hank and Deb.)
The list price of PHK 2.0 analog reflects the costs of making a small print run of a heavily illustrated book. Here are a couple of sample pages. Illustrations were scanned from 35mm frames.
If I'd had my wits about me, I'd have done this before the holidays so I could advertise it as the perfect gift for that hard-to-please film fan on your list. In any case, if you're a reader, collector, or librarian, you can acquire a hard copy of the book from Amazon or Biblio. And the e-edition remains available on this very site. . . .
Coming up later this week: Another entry in our series, Pandora's digital box. This one is about how digital formats have affected film festivals. It's not a pretty tale.
The Mission (1999).