Monday | April 27, 2020
open printable version
DB here:
Question: Why is the window in the cell door a different shape in different shots?
An answer, and other observations, can be found in my video essay included in the new Criterion edition of Wes Anderson's Grand Budapest Hotel. It hits the streets, as they say, tomorrow. Criterion offers a 30% discount through the end of this month.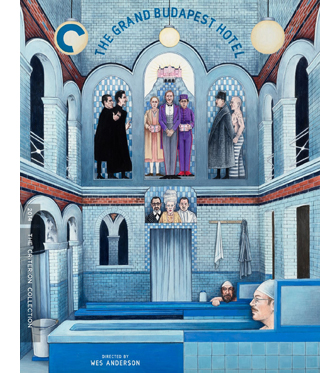 My contribution is a small part of a packed release, lovingly–obsessively?–assembled by producer Susan Arosteguy. On the disc you'll find a 2K digital transfer supervised by Anderson and a new audio commentary with Anderson, screenwriter Roman Coppola, Jeff Goldblum, and critic/filmmaker Kent Jones. There are storyboard animatics, a new documentary about the film, new interviews with the cast and crew, and behind-the-scenes, special-effects, and test materials.
An erudite liner-notes essay by Richard Brody considers the film's relation to Stefan Zweig's literary work. Matt Zoller Seitz, who has championed Anderson's work from the beginning (see his overpowering books on Anderson's career and Grand Budapest), contributes a video essay from 2015. There's also an essay by Mark Twain on European hotel porters.
Not to mention tchotchkes:  a pretty collectible poster and a mini-scrapbook collaging Romantic Poetry and news clippings. The booklet is a gift from Z to A.
Studying the film again renewed my conviction that it's an extraordinary movie. My piece extends and, I hope, enriches my original blog post by bringing in many other Anderson films and offering more ideas about his pictorial style.
Thanks, as ever, to the Criterion team: Susan, Peter Becker, Kim Hendrickson, Grant Delin, and all their in-house technical wizards, who found images which superbly illustrate my points. Local filmmaker Erik Gunneson and Teleprompter tsarina Gina Varilek were indispensable as well. And thanks to all the readers who continue to visit our several pages devoted to Anderson's work.
Just the thing for bingeing today: a film offering courage, dignity, and tradition as a resistance to authoritarian aggression. It's a movie proving, as Godard once said, that only two things matter in life: work and love.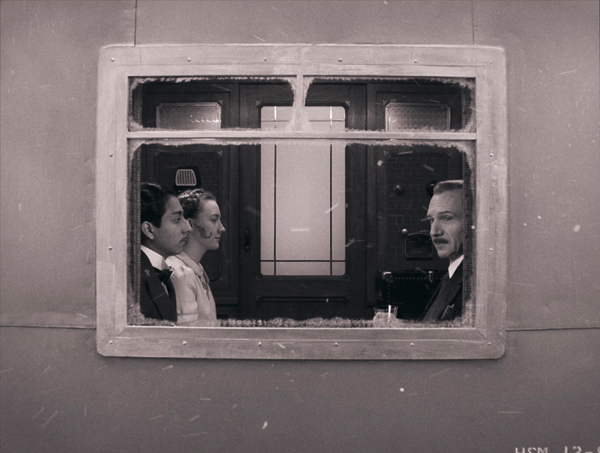 The Grand Budapest Hotel (2014).