Thursday | May 31, 2018
open printable version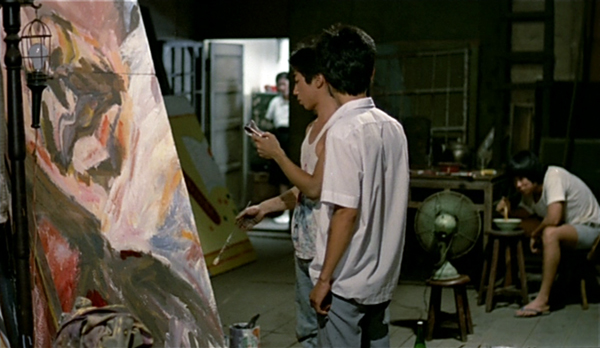 Dust in the Wind (1986).
DB here:
I was born to write this book.
So I rashly claim in the Preface to the new edition of On the History of Film Style. That's not to say somebody else couldn't have done it better. It's just that the book's central questions tallied so neatly with my enthusiasms and personal history that I felt an exceptional intimacy with the project.
Baby-boomer narcissism aside, there are more objective reasons for me to tell you about the book's revival. It came out in late 1997 from Harvard University Press, and it went out of print last fall. Thanks to our web tsarina Meg Hamel, it has become an e-book, like Planet Hong Kong, Pandora's Digital Box, and Christopher Nolan: A Labyrinth of Linkages.
The new edition is substantially the original book; the pdf format we used didn't permit a top-to-bottom rewrite. Errors and some diction are corrected, though, and the color films I discuss are illustrated with pretty color frames, not the black-and-white ones in the first edition. The new Preface and a more expansive Afterword explain the origins of the book and develop ideas that I pursued in later research.
The book analyzes three perspectives on film style as they emerged historically. One, what I call the Basic Version, was developed in the silent era and saw the discovery of editing as the natural development of film technique.
The second version, associated with critic André Bazin, modified that conception by stressing the importance of other stylistic choices, notably long takes and staging in depth. I call this the Dialectical Version because Bazin claimed that these techniques were in "dialectical" tension with the pressures toward editing.
A third research program, spearheaded by filmmaker and theorist Noël Burch, argued that the development of film style was best understood as the ongoing interplay between two tendencies. There's a dominant style Burch called the Institutional Mode. Responses to that mode are crystallized in alternative practices–the cinema of Japan, for instance, or the "crest-line" of major works associated with modernist trends.
The book goes on to show how a revisionist research program launched in the 1970s built upon these earlier perspectives. Younger scholars sought to answer more precise questions about certain periods and trends. The revisionist impulse is best seen in debates on early cinema, which I survey.
The book so far is historiographic, tracing out other writers' arguments about continuity and change in film style. In my last chapter I try to do some stylistic history myself. I analyze particular patterns of continuity and change in one technique, depth staging. Certain conceptual tools, like the problem/solution couplet and the idea of stylistic schemas, can shed light on how certain staging options became normalized in various times and places. In turn, directors like Marguerite Duras, in India Song (1975), can revise those norms for specific purposes.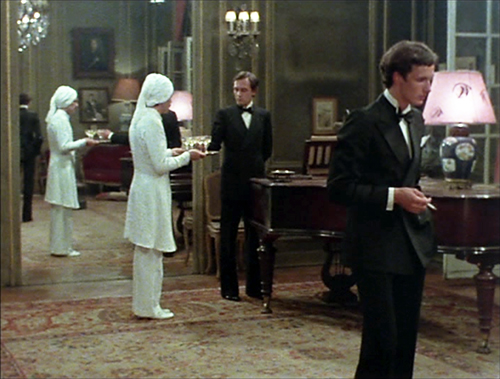 On the History of Film Style was generally well-received. John Belton, while voicing reservations, called it "a very good book. Anyone seriously interested in Film Studies should read it." Michael Wood wrote in a review that "Bordwell is always sharp and often funny" (I try, anyhow) and called the last section "a brilliant account of the history of staging in depth." The book has been used in some courses, and I'm happy to learn that there are filmmakers who find it useful. It's been translated into Korean, Croation, and Japanese.
The book is available for purchase on this page. It's priced at $7.99, a middling point between our other e-pubs. It's a bigger book than Pandora ($3.99) and the Nolan one ($1.99), but it's not an elaborate overhaul like Planet Hong Kong 2.0 ($15). Selling the book helps me defray the costs of paying Meg and digging up color frames. In any event, the new version is much cheaper than the old copies available at Amazon. It's almost exactly the price of two Starbucks Caffe Lattes (one Grande, one Venti). 
The archives and festivals that made the book possible are thanked inside, and they've continued to be hospitable and encouraging over the last two decades. Equally supportive are the students, colleagues, and cinephile friends with whom I've discussed these issues. So I reiterate my thanks to them all. And I hope this new edition, if nothing else, stimulates both viewers and researchers to explore the endlessly interesting pathways of visual style in cinema.
La Mort du Duc de Guise (1908).