Tuesday | December 6, 2016
open printable version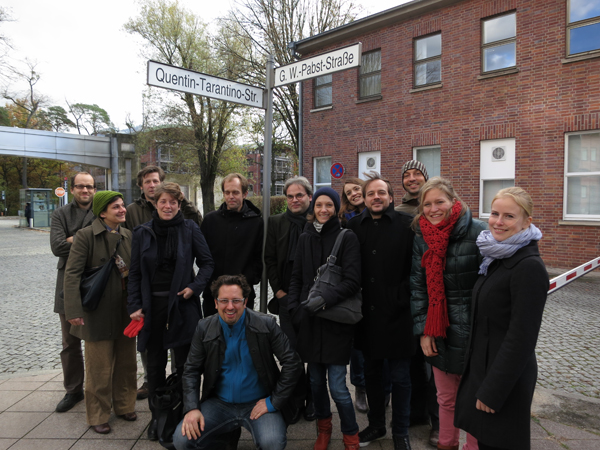 The Film Style Mafia, Studio Babelsberg, November 2012.
DB here:
Malte Hagener, professor at the University of Marburg, was my host four years ago when I visited the dynamic research group Filmstil (aka The Film Style Mafia) at the Konrad Wolf Film University. I had a very enjoyable and informative time; the papers and discussions were excellent. Here's my account of my visit, along with side trips to the Filmmuseum Potsdam and Studio Babelsberg.
A few days ago, Malte published an interview he conducted with me on email. It's in NECSUS, the English-language journal of European Film Studies. Regular readers of this blog might be interested in its take on my academic work in film history and analysis. It discusses some things that we haven't broached hereabouts, as far as I remember. At least it has a provocative title!
Many thanks to Malte and his colleagues for their efforts.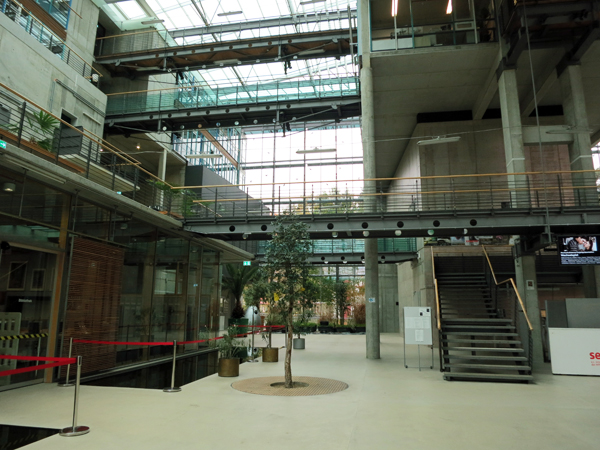 Konrad Wolf Film University, November 2012.