Sunday | September 18, 2016
open printable version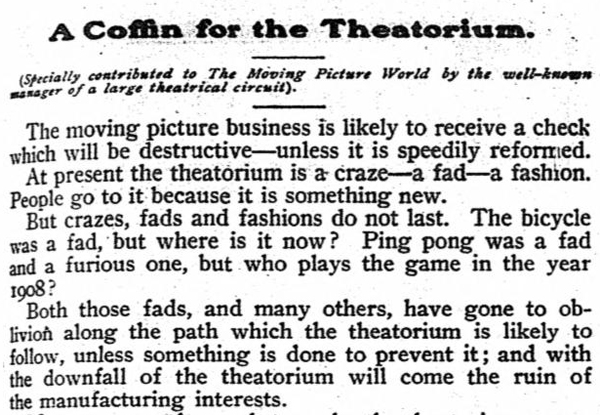 Moving Picture World (February 1908), 135.
DB here:
Vis-à-vis the last post, all of three hours ago, Alert Reader and arthouse impresario Martin McCaffery sends the above.
Actually, it's much in the spirit of current jeremiads: Movies and their theatoriums better shape up, or they'll be finished–like bicycles and Ping-Pong.
History is so cool. Full text here and below. There's also a 1908 rebuttal, in the spirit of movies-are-doing-just-fine-thanks, here. Both courtesy the prodigious Lantern.