Wednesday | March 2, 2016
open printable version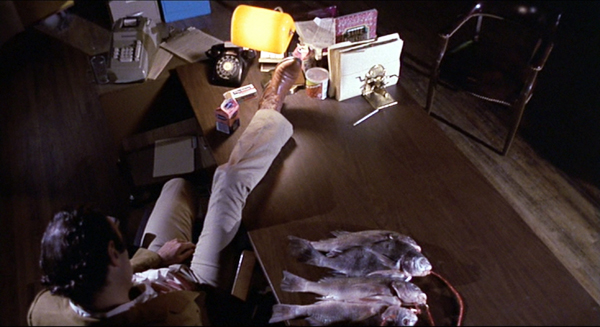 Blood Simple (1984).
We were delighted to learn that our friends at sister companies The Criterion Collection and Janus Films will be receiving an award at the upcoming San Francisco International Film Festival (April 21-May 5). It's the Mel Novikoff Award, named for an important San Francisco art-house exhibitor. (The article linked above has a full list of past winners.)
The award will be given to the heads of the two companies, Peter Becker (Criterion) and Jonathan Turell (Janus), by Joel and Ethan Coen on April 30, when a restored version of their debut feature, Blood Simple, will be shown. Before the screening, the Coens, along with Amazon Studios executive Scott Foundas, will have an onstage discussion with the two honorees. (Tickets available here.)
For more on Criterion/Janus and our links with them, see our report on Peter and Jonathan's 2013 appearance at Il Cinema Ritrovato and our discussion of our latest edition of Film Art: An Introduction.
P.S. 8 March: Thanks to Geoff Gardner for a correction.