Archive for June 2015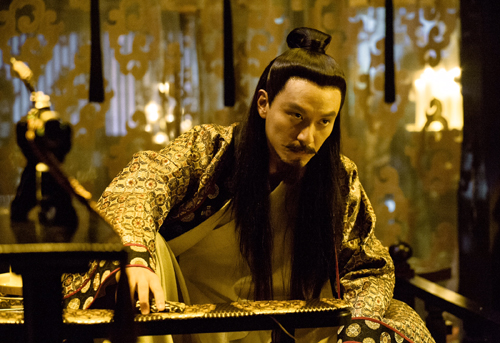 The Assassin (Nie Yin Niang; Hou Hsiao-hsien, 2015).
DB here:
Last week there was a big Hou Hsiao-hsien event in Belgium. A seminar hosted by Tom Paulus of the University of Antwerp and the Photogénie blog featured many speakers along with Hou and his collaborator Chu Tien-Wen. (I was scheduled to go but was felled by bronchitis and couldn't travel.) That event was followed on Wednesday by a master class with Hou, Chu, and Olivier Assayas at the Royal Film Archive of Belgium. Under the auspices of curator Nicola Mazzanti, the Cinematek, as it's known, has embarked on restoring Hou's oeuvre and is currently playing a retrospective. (The accompanying catalogue is here.) Wednesday evening was capped by a gala screening of The Assassin.
One of the seminar participants, Jim Udden, is no stranger to this site. His was the first book in English on Hou's career (No Man an Island) and he contributed an on-set visit to this site when Hou was shooting The Assassin. Over the years he has built up a strong personal relation with Hou and Chu. Here are his initial impressions after the Brussels screening.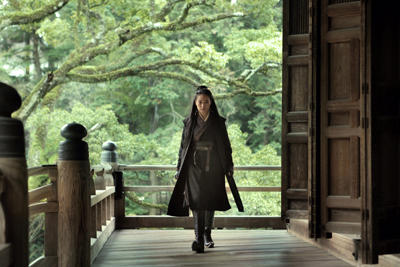 Films by Hou Hsiao-hsien are usually to be experienced first, and understood only much later, and often after some effort. This premise applies with special force to The Assassin.
It is about the most direct experience of a film I've ever had. I didn't understand very much of the plot, or even the language. The subtitles were only in French, and the Chinese was – while recognizably Mandarin – so classical in nature, so foreign in syntax and rhythm compared to vernacular Chinese today that even native Mandarin speakers are going to need a subtitled translation. Even then, those who could read the French subtitles admitted that much of this eluded their comprehension.
Yet I was curiously grateful for the linguistic barriers. I found myself resisting looking down at the subtitles for fear of missing the sheer surfeit of details. I was confronted by a string of arresting image/sound couplets that would make even a dedicated sensibilist blush. For those who seek the comforts of linear narratives, The Assassin, comprised of images and shots so ravishing, so exquisitely wrought, so overwhelming in their layered details, will smack of empty formalism. But if you're open to the deftly poetic, or rather to defiant poetic obliqueness, and if you're willing to follow cinema beyond the confines of narrative, you will encounter a film unlike any others–including other Hou films.
The Assassin is not Flowers of Shanghai, the other Hou film replete with almost unfathomable beauty. The new work marks a return to the glorious landscapes of Hou's earlier films, taken mostly on locations in mainland China. These landscapes are melded seamlessly with interior shots, erasing the divide between indoors and outdoors. The two large sets built in Taiwan that I saw back in December of 2012, when the team commenced shooting in Taipei, were not closed off from the outdoors. They were open-aired sets with only grates and panels acting as walls. This arrangement allowed maximum flexibility, so that the same two buildings could stand in for dozens of interior locations in the finished film.
Only watching the film last Thursday did I detect a deeper purpose beyond the already demanding task of capturing historical details of the Tang Dynasty. That purpose becomes evident in a scene midway through the film where Nie Yingnaing is attempting to assassinate her cousin. Long takes are shot through diaphanous veils with a shallow depth of field that makes for an unpredictable and undulating texture. Evidently Hou and company filmed this scene only when a gentle wind could waft through those semi-opaque veils. When the veils were in front of the camera, they revealed flickering candles stirred by unseen breezes. Yet gentle winds at times opened up the veils and the image would appear with a new clarity. The interior shots are in effect landscapes themselves, albeit human ones. They doubtless owe a great deal to the remarkable assistance of Huang Wen-ying, Hou's production designer.
There were two opposing traditions in classical Chinese painting. The court painters favored urban settings and rendered human action in vibrant colors. Alternatively, the scholarly painters employed subdued colors or monochrome schemes to render lonely hermits engaging in Taoist retreats to Nature. Hou, working with Huang Wen-ying and Mark Lee, defies both of these.
True, the exterior shots reveal craggy rocks, and the mists and the human forms are dwarfed by nature. And yes, Hou said he had an interest in landscapes only after he visited China and realized these landscapes were actually "realistic." Still, just as the interiors look nothing like court paintings of the past, these exteriors are utterly unique. No Chinese landscape painting–no actual Chinese landscape for that matter–has a palette quite like these. In Hou's earlier films the landscapes, while beautiful, were all undeniably real. But these are almost hyperreal. Do places in China actually look like this? If the tourism board on the mainland is hoping this film will boost visits to these stunning locales, this could very well backfire. Seeing these places in person could not match how they appear in these frames.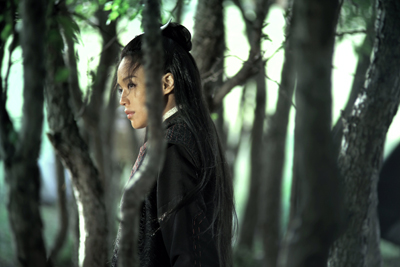 It is hard to know whether The Assassin is indeed a swordplay film (wuxia pian), that most venerated of Chinese genres. Aside from the brief instances of the Nie Yingniang, the female protagonist, jumping down from challenging but not impossible heights, and aside from one incident involving a sorcerer, this is indeed a film "grounded in the earth" as Hou himself described in the Master Class. If this is a historical film, this is most decidedly not the nationalist bluster of recent big-budgeted historical films coming out of Mainland China. This film does not flaunt flying errant knights, or celebrate the bombast of past Chinese historical glories. This is the grandeur of sheer, subtle, seemingly boundless beauty. It has to be seen, it has to be watched, it has to be experienced. It does not necessarily have to be understood.
In the end, The Assassin is a film by Hou Hsiao-hsien, and yet it is unlike any film he has made before. It has the signature long takes, yet he seemingly has reinvented them. The fight scenes do have a great deal of editing, yet they remain oblique through both staging and montage, and strangely beautiful.
This is the same Hou I encountered back in 1989, my first year in Taiwan. Long before I decided to become a film scholar, I was an unsuspecting viewer about to see a film called City of Sadness by a director I had never heard of before. A film I did not understand, but which I experienced at a very deep level. It is a film that changed my life. A film that was a beginning of a journey, even if I did not know it at the time. That journey continues with these words, written by a scholar who cannot really analyze what he has just experienced. He can only, slowly, emerge from an intense cinematic rapture.
---
We hope to post more about the Antwerp event and Hou's career over the next week or so. In the meantime, here is Hou at a press conference discussing his plans for his next film.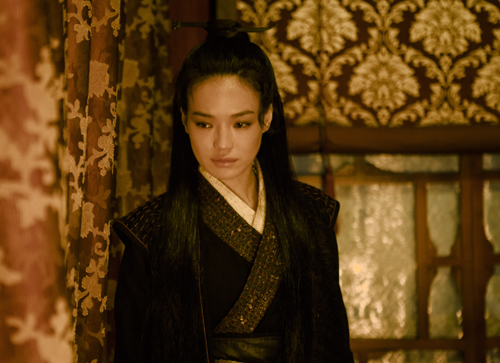 The Assassin (2015).