Thursday | June 3, 2010
open printable version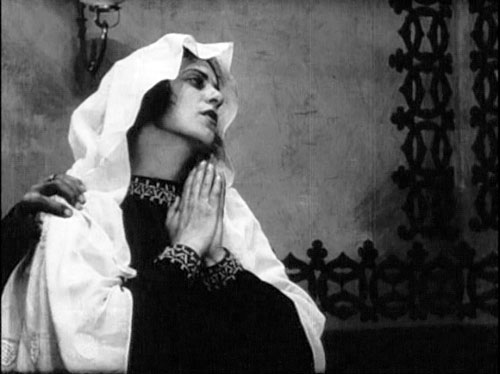 The President (1919).
DB here:
Back in 2008 I noted that the Danish Film Institute was at work on a vast website devoted to Carl Dreyer. Now for the good news: It's up! The English version is here.
Has any other director received such a comprehensive, authoritative treatment on the Web? Carl Theodor Dreyer: The Man and His Work is a pathway to all things Dreyerian: biographical background, documents from his career (over 4000 letters alone!), gorgeous stills, film clips, and news of current Dreyer-related events. There's a library of video and audio interviews (with English translation). There are also essays on his life and working methods, his themes and techniques. The site will grow as well. (I'll be adding an essay, mostly on The President, later this month.)
We're deeply grateful to the Danish Film Institute for all their years of effort in making this lode of material available to scholars and admirers.
PS 4 June: I told you the site was growing fast! A new entry supplies anecdotes–some charming, some disconcerting–about Dreyer's days running a movie theatre.
PPS 8 June: Jon Asp writes that Ingmar Bergman has earned a vast site that rivals (and precedes) the Dreyer one. It's here. Embarrassing for us Yanks! Where's our comparably rich site on Griffith, Ford, et al.? Thanks to Jon for the link.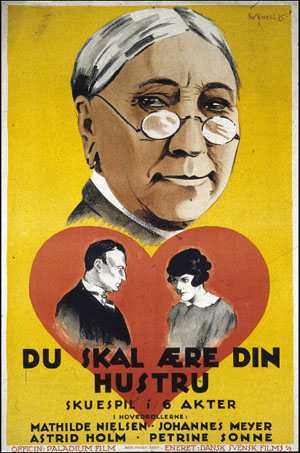 The Master of the House (1925).