Sunday | November 15, 2009
open printable version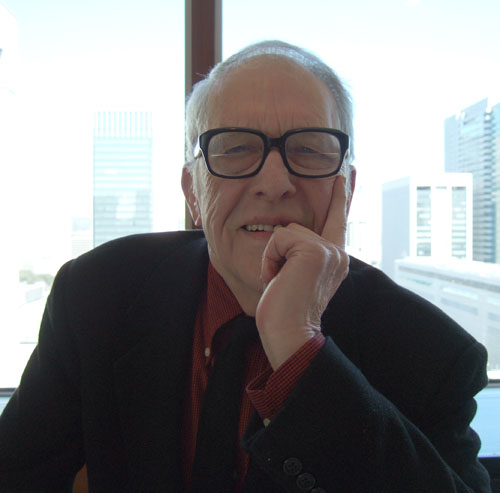 Donald Richie is in a Tokyo hospital recuperating from pneumonia.
If you've read a book on Japanese cinema or listened to a Criterion commentary, you probably know his voice. And if you admire Ozu or Kurosawa or Mizoguchi or Kinoshita or Oshima or virtually any other Japanese director, you have Donald to thank. Many of the films we consider classics would not have been seen in the west had Donald not convinced Japanese companies that there was a worldwide audience eager to know this country and its cinema. Gatekeeper, tastemaker, public intellectual, and memoirist, this exuberant 85-year-old has given us so much pleasure and wisdom that we should remind him how much he means to us.
You can send cards, letters, and well wishes to Donald Richie, c/o KiSMet, 1-2-7-8E Meguro, Meguro-ku, Tokyo Japan 153-0063.