Tuesday | November 10, 2020
open printable version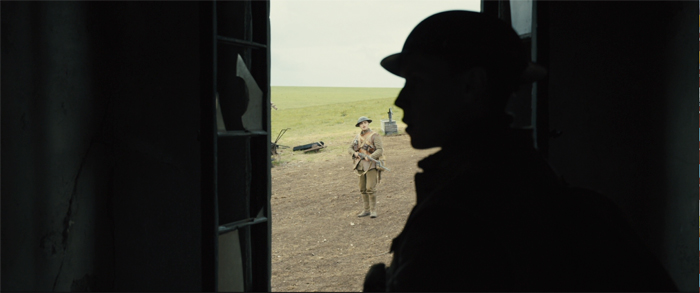 1917 (2019).
DB here:
For over twenty years, the Willson Center for Humanities and Arts at the University of Georgia at Athens has hosted Cinema Roundtable, a series of film screenings and discussions. Covid-19 hasn't stopped them from keeping it going, and they kindly invited Kristin and me to visit, virtually, and talk about two war films. The title is "Wartime Suspense in 'Dunkirk' and '1917': A Conversation with Kristin Thompson and David Bordwell."
We discussed aspects of style and genre. Many participants, notably Professor Tanine Allison of Emory, brought up other points about these two intriguing movies. It was also nice to see some old friends from Wisconsin logging in.
The entire session is on YouTube.
We enjoyed participating and thank our hosts, Dick Neupert and Dave Marr. In preparing for the session, I think it's fair to say we liked both films better on rewatching them.
And no, we haven't yet seen Tenet. Health precautions keep us at a distance. But we are keen, and when we can write about it, we will.
---
In a piece of good timing, Tom Shone's book The Nolan Variations came out three days before our session. It's excellent and offers the most comprehensive overview of this director's achievements.
Our e-book on Christopher Nolan is available for download here. (Thanks to those Willson attenders who picked it up!) There's some background on the book here. Our various blog entries on Nolan's work are here.
Dunkirk (2017).