Wednesday | November 29, 2017
open printable version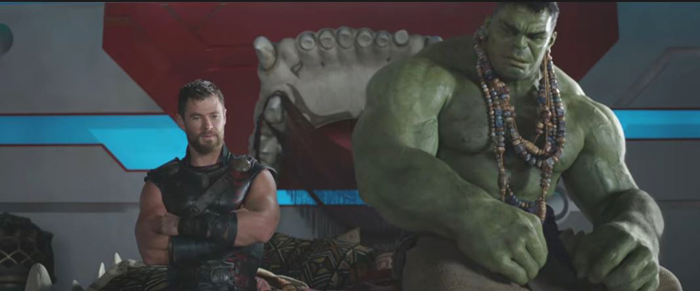 Thor: Ragnarock (2017).
Kristin here:
Not every independent filmmaker secretly longs to direct a big Hollywood blockbuster. Jim Jarmusch made a name for himself 33 years ago with Stranger than Paradise (1984) and won well-deserved praise for Paterson last year. Like other independent directors, Hal Harley turned from filmmaking to streaming television, directing episodes of Red Oaks (2015-2017) for Amazon.
Still, in recent decades the big studios have picked young directors of independent films or low-budget genre ones to leap right into big-budget blockbusters, and those directors have taken the plunge. Doug Liman's Go (1999) was one of the quintessential indie films of its decade, but his next feature was The Bourne Identity (2002). Colin Trevorrow's modest first  feature Safety Not Guaranteed (2012, FilmDistrict) led straight to Jurassic World (2015, Universal); Gareth Edwards' low-budget Monsters (2010, Magnolia) was directly followed by Godzilla (2014, Sony/Columbia) and Rogue One (2016, Buena Vista); and Josh Trank went from a $12 million budget for Chronicle (2012, Fox)  to ten times that for the $120 million Fantastic Four (2015, Fox).
Something similar happens occasionally with foreign directors. Tomas Alfredson went from the original Swedish version of Let the Right One In (2008, Magnolia) to Tinker Tailor Soldier Spy (2011), and the Norwegian team Joachim Ronning and Espen Sandberg, after making Bandidas (2006, a French import released by Fox) and Kon-Tiki (2012, a Norwegian import released by The Weinstein Company) were hired to do Pirates of the Caribbean: Dead Men Tell No Tales (2017, Walt Disney Pictures) and the upcoming Maleficent 2.
Recently women have followed this pattern as well: Patty Jenkins, going from Monster (2003, Newmarket Films) via a long stint in television to Wonder Woman (2017, Warner Bros.), and Ava DuVernay, from two early indie features and Selma (2014, Paramount), again via television, to A Wrinkle in Time (forthcoming 2018, Walt Disney Pictures).
Some of these directors have made the transition smoothly and successfully and some have not. Perhaps the most spectacular success has been that of Christopher Nolan, who went from Memento (2000) via Insomnia (2002) to Batman Begins (2005) and far beyond. But more about him later.
Why have indie filmmakers been able to make this move into the mainstream, often quite abruptly? What about their work appeals to the studios? Of course, there are a variety of reasons, depending on the project and the producers involved. It might be worth following one filmmaker's career up to the transition to see if there are any clues.
A recent example of this trend is the box-office hit Thor: Ragnarok (released November 3), in the Marvel universe, owned by Walt Disney Studios. Its director, New Zealander Taika Waititi, had directed a handful of modestly budgeted films in his native country. The most successful of those, Boy (2010) made $8.6 million worldwide. After a month in release, Thor will cross $800 million this coming weekend, if not before, and will ultimately gross more than 100 times as much as Boy.
Every filmmaker takes his or her own path before making this leap into blockbuster projects. Waititi did not set out with the ambition to direct a superhero movie with an absurdly high budget. But his career was so full of luck early on that it hardly could have gone better if he had planned it. If you sought a model path to blockbuster fame, you could do no better than to imitate him.
Start by getting nominated for an Oscar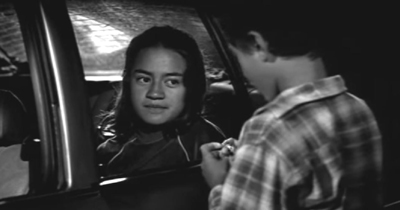 Waititi was actually preparing for a career as a painter, but he was also doing a lot of performing: stand-comedy and film and television acting, perhaps most notably as one of the young flatmates in Roger Sarkies' 1999 classic, Scarfies. His first brush with superhero movies came with a small role in Green Lantern, 2011.  He also, however, made some short amateur films for the 48-Hour film project in Wellington. (Possibly I saw one of them, since I attended the program of shorts during my first visit to Wellington in 2003.) That led to his first professional film, the 11-minute Two Cars, One Night (above).
Virtually all indies made in New Zealand are funded by the New Zealand Film Commission, and in this case the NZFC's Short Film Fund financed Two Cars. In January, 2004 it premiered at the Sundance Film Festival, with which Waititi soon became closely linked. It's available on YouTube, but be prepared to pay close attention if you hope to understand the thick, rural Kiwi dialect of the charming non-professional child actors. (Waititi's Wikipedia entry has a good rundown of his television and other work as well as his films.)
The film got nominated for a best live-action short Oscar, and although it didn't win that, it picked up prizes from the Berlin, AFI, Hamburg, Oberhausen, and other festivals, as well as the New Zealand Film and TV Awards. In fact, the short effectively drove Waititi into filmmaking, as he described in a 2007 interview.
I spent years doing visual arts, doing painting and photography, and throughout that whole time I was acting quite a lot in theater and New Zealand film and television. But for that whole time I wasn't really sure which one of those artforms I wanted to concentrate on, and eventually just started tinkering around with writing little short films. I made one short film which ended up doing really well, and then suddenly I was propelled into this job as a filmmaker. But actually I didn't want to be a filmmaker, I just wanted to make short films to try it out! I still don't really think I'm a filmmaker.
Perhaps not then, but the idea must be quite plausible to him by now.
Get support from the Sundance Institute ASAP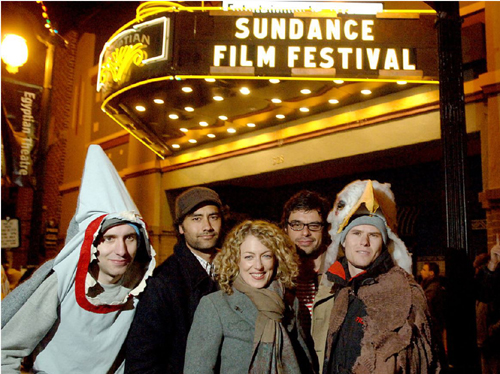 The short and its Oscar nomination launched Waititi's move into feature filmmaking. In 2005 it was announced that Waititi had been accepted into the Sundance Directors and Screenwriters labs to develop A Little Like Love, which later became his first feature, Eagle vs. Shark.
It was really good for getting my feature made, because I kinda got fast-tracked in the funding process. In New Zealand, the only way of getting a movie done is through the Film Commission, the government agency that funds everything. So I got nominated for the Oscar in March 2005, I wrote the screenplay for Eagle vs Shark in May, then we went to the Sundance Lab in June, got funding from the Film Commission in August, and we were shooting in October.
In January, 2007, Eagle vs. Shark premiered at Sundance. It got a small release in the USA. Having followed filmmaking in New Zealand during work on my book The Frodo Franchise, I saw it here in Madison in a nearly empty theater.
Asked in the same interview about his experiences in the Sundance Directors and Screenwriters labs, Waititi replied:
It was just totally amazing, totally amazing! I think the biggest thing I took away from the lab was finding the tone for the film. In the marketing, it's going to be presented as a comedy, and I think that's where a lot of the problems will lie. Even in the criticism of the film, people don't get that it's not pure comedy.
The power of the Sundance Institute in supporting first feature films and in others ways promoting independent production worldwide is surprisingly little known. Most obviously the labs have aided the development of American indies like Miranda July's Me and You and Everyone We Know (2005), as well as supporting Damien Chazelle's Whiplash (2014) through the Sundance Institute Feature Film Program. The Institute's impact goes beyond the USA. The first film made in Saudi Arabia, Haifaa Al Mansour's Wadjda (2012), also was aided by the Sundance Institute Feature Film Program. Sundance's website emphasizes that the grants and participation in labs is not just for a single film:
With more than 9,000 playwrights, composers, digital media artists, and filmmakers served through Institute programs over the last 35 years, the Sundance community of independent creators is more far-reaching and vibrant than ever before.
If you have been selected for any Institute lab program or festival, you are a member of this community. Sundance alumni receive support throughout their careers, including access to tools, resources and advice as well as artist gatherings and more. Alumni are also encouraged to actively contribute to the Institute's creative community and to our mission to discover and develop work from new artists.
Waititi's second feature, Boy, which premiered in January, 2010, carries the credit, "Developed With The Assistance Of Sundance Institute Feature Film Program." What We Do in the Shadows, co-directed with comedy partner Jemaine Clement, premiered there in January, 2014, though without a credit to Sundance, but his most recent independent feature, Hunt for the Wilderpeople (January, 2016) gave "Special Thanks" to the Sundance Institute.
Asked about Sundance in 2016, when Hunt for the Wilderpeople had just premiered, he declared,
I've got a good relationship with them, I love coming here, and I do think that this festival suits my films rather than most of the festivals I've been to. I'm not going to Cannes, you know.
Waititi has taken his membership in this exclusive group seriously. In 2015, Sundance created the Native Filmmakers Lab, aimed at supporting Native American and other Indigenous filmmakers. Such support had been a policy in choosing filmmakers to participate in labs up to that point, and Waititi is mentioned as one of past participants. He also is listed as the only individual among a list of major institutions contributing to the Sundance Institute Native American and Indigenous Program:
The Sundance Institute Native American and Indigenous Program is supported by the W. K. Kellogg Foundation, Surdna Foundation, Time Warner Foundation, Ford Foundation, Native Arts and Cultures Foundation, SAGindie, Comcast-NBCUniversal, the John S. and James L. Knight Foundation, Academy of Motion Picture Arts and Sciences, the Embassy of Australia, Indigenous Media Initiatives, Taika Waititi, and Pacific Islanders in Communications.
Taika Waititi's father was a member of the Te Whānau-ā-Apanui group of the Mãori people, and his mother was a Russian Jew. Waititi used the name Taika Cohen in his early years as an actor.
Live in Wellington, New Zealand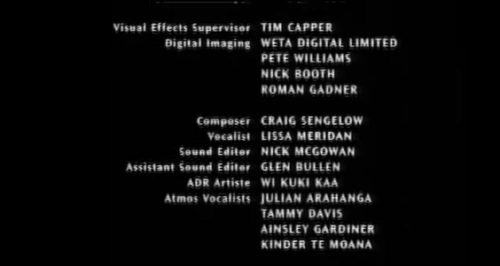 Part of Waititi's luck consisted of starting his filmmaking career just as Peter Jackson and his team had transformed filmmaking in New Zealand by building up the state-of-the-art production and post-production facilities needed to made The Lord of the Rings (2001-2003). Peter Jackson, Richard Taylor, and Jamie Selkirk, the co-owners of The Stone Street Studios, Weta Workshop, and Weta Digital, offered services by these firms at cost to New Zealand filmmakers; Peter Jackson and Fran Walsh did the same with The Film Unit (later Park Road Post), a lab with sound-mixing and editing facilities. Indeed, it was the only lab for developing film in New Zealand.
From the start, Waititi could take advantage of this large support system. The credits for Two Cars, One Night (above) include Weta Digital for the special effects and The Film Unit for post-production. The credits of the 2005 short version of What We Do in the Shadows thanked Selkirk and Park Road Post, as well as Peter Jackson, who offered undisclosed further support. Beasts of the Southern Wild credits three companies for its special effects, including Weta Digital for the wild-pig episode and Park Road Post for sound-mixing, along with "Very Special Thanks" to the Sundance Institute."
Having toured those companies in 2003 and 2004, I can state that few indie filmmakers have had access to such sophisticated facilities.
Make some good, eccentric films
Waititi's first film to capture wide attention was Boy, based loosely on his experiences growing up in a village on the upper east coast of New Zealand's north island. The director played the young protagonist's irresponsible father, a comically incompetent gang leader who had deserted his family and returns home to dig up some stolen money he and his pals have buried in an enormous field–without marking where it is. He strives to be a good father, mostly by showing off, as when he tries to casually leap into his car through the window and ends up in a struggle that embarrasses Boy in front of his young friends (above).
It's a film that brought the blend of poignancy and offbeat humor that Waititi had established in Eagle vs. Shark to maturity.
He followed it with a very different film, What We Do in the Shadows (2014), a mockumentary about three vampire flatmates living in Wellington. (The reference in Thor: Ragnarok to a three-pronged spear for killing multiple vampires is to the main characters of Shadows.) Here the poignancy is gone and the humor pushed to extremes in a fashion that recalls the Monty Python team.  In fact, it's similar to the silly humor of Thor.
Finally, Hunt for the Wilderpeople, a tale of a rebellious foster child going on the lam with his foster "uncle" in the wilds of New Zealand, ultimately made somewhat less money internationally than the other two but had an enthusiastic critical response in the US. There was some Oscar buzz surrounding it, though no nominations resulted. It was, however, a huge success at home, becoming the highest-grossing New Zealand film ever, taking that title away from Boy, which had taken it from the classic Once Were Warriors (1994). It also won best film, director, actor, supporting actress, and supporting actor at the New Zealand Film and TV Awards. Sam Neill's participation in this film led to his cameo in Thor: Ragnarock.
Coming into the mid 2010s, Waititi had built a solid career as an independent maker of likable, entertaining, skillfully made–and funny– films.
Get tapped for a blockbuster

How and why did Marvel choose Waititi? One might suspect that it was because he already had a Disney connection. When Moana was in pre-production, they brought in many people native to Polynesia to help with planning and design. (Little-known fact: New Zealand is part of Polynesia.) Waititi was brought aboard and wrote a first draft of the script, most of which was altered in later drafts.
When asked if the Moana work had anything to do with the Marvel invitation, however, Waititi responded,
Well, they had not heard of the Disney thing so I know that wasn't part of it. They have a record making out there and exciting choices and I think what they said to me was, "We want it to be funny and try a whole new tack. We love your work and do you think you can fit in with this?"
Waititi got the call from Marvel in 2015, when he was editing Hunt for the Wilderpeople. USA Today interviewed him in early 2016, when the film premiered.
"They were looking for comedy directors," he says. "They had seen What We Do in the Shadows and Boy. They especially liked Boy."
The result was exactly what the Marvel people were after, since the largely positive reviews have invariably cited the humorous, even self-parodic tone of the film. In interviews, Waititi has often spoken of the scene in which Thor and the Hulk have a fight and then sit down to talk about their feelings (top). He wanted to add it because it was the sort of thing that never happens in superhero movies. The Marvel people seem to have liked it. An excerpt provided the tag ending for the first official trailer.
Upstage your actors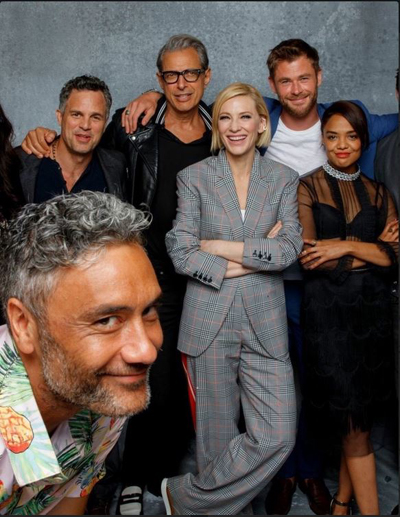 I would wager that fans know more about what Taika Waititi looks like than they do about most of the other blockbuster directors mentioned above. He already enjoyed something of a fan base from his earlier films, largely the cult following of What We Do in the Shadows. He remains an actor, playing a major role in some of his own films (Boy, What We Do in the Shadows) and a minor one in others. He's been a stand-up comic, so he can keep the patter going in interviews and fan-convention panels.
In July, he stole the Thor: Ragnarok Hall H panel at Comic-Con, cracking up the big stars on the panel and getting more laughs from the audience than all of them put together. Waititi's public persona makes him resemble a character in one of his own films.
Indeed, he again played a supporting character in Thor: Ragnarok, though not exactly in persona proper: Korg, the fighter made of stone. Waititi did both the motion capture and the voice for Korg, and I found the first scene between him and Thor to be the funniest in the whole film.
Even before the release of the film, Waititi quickly gained a reputation for his eccentric clothing preferences. He wore a matching pineapple-print shirt and shorts to the Comic-Con panel (seen in two of the above images). Ava DuVernay was widely quoted as calling Waititi the "best-dressed helmer" in the entertainment world, including in The Hollywood Reporter's story on how the director has become a "fashion superhero." Maybe Waititi is not yet as recognizable to the public as the stars in his film are, but that may  not last long. On the day Thor: Ragnarok was released, GQ profiled him, with several photos in different outfits, declaring that he "drips with cool."
Waititi does cool things that appeal to fans. To raise the money to release Boy in the North American market, he started a Kickstarter campaign with a goal of $90,000 and raised $110,796. He directed one of the popular series of comic Air New Zealand safety announcements based on The Lord of the Rings and The Hobbit, "The Most Epic Safety Video Ever Made," with himself playing the Gandalf-like wizard (see bottom). He has 262 thousand followers on twitter and tweets frequently. (This does not count the many unofficial pages like TaikaWaititi Fashion, with 978 followers.)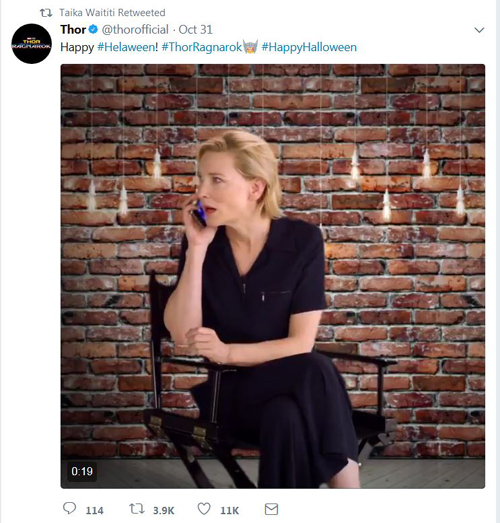 One-for-them, one-for-me respectability
Once admired indie directors start making blockbusters, they often stress that it is a way of getting smaller budgets for more personal projects of the sort that made them admired to begin with. The generation of movie brats, such as Francis Ford Coppola, established this notion of trade-offs with the big studios.
Perhaps as successfully as anyone in Hollywood, Christopher Nolan has shown quite clearly that such trade-offs can work. Once Memento (2000) made his reputation, he followed it with one mid-budget film, Insomnia (2002) and reached the heights of superhero-dom with Batman Begins. The pattern of alternating personal and one-for-them films is evident from the budgets and worldwide grosses of his subsequent films–although he has become so popular that most studios would happily settle for his "one-for-me" grosses:
Memento (2000, reported budget $9 milion; worldwide about $40 million), Insomnia (2002, reported budget $46 million; worldwide $113 million), Batman Begins (2005, reported budget $150 million; worldwide $375 million), The Prestige (2006, reported budget $40 million; worldwide $110 million), The Dark Knight (2008, reported budget $185 million; worldwide, $1. 005 billion), Inception (2010, reported budget $160 million; worldwide $825 million), The Dark Knight Rises (2012, reported budget $250 million; worldwide $1.085 billion), Interstellar (2014, reported budget $165 million; worldwide $675 million), and Dunkirk (2017, reported budget $100 million, worldwide $525 million, with an Oscar-season re-release announced).
Waititi has invoked this notion of returning to his indie roots at intervals. In 2015 We're Wolves, a sequel to What We Do in the Shadows, was announced, again to be co-directed by Jemaine Clement. Presumably, however, that project was put on hold, but not abandoned, for Thor. He has other scripts in the drawer and in one interview says, "I'm excited to go back and do those, and then I'd like to come back and do something else here. You know, a one-for-them, one-for-you kind of scenario."
He has specifically said he would be up for another Thor film:
"I would like to come back and work with Marvel any time, because I think they're a fantastic studio, and we had a great time working together," Waititi told RadioTimes.com. "And they were very supportive of me, and my vision.
"They kind of gave me a lot of free reign [sic], but also had a lot of ideas as well. A very collaborative company."
Specifically, he went on, "I'd love to do another Thor film, because I feel like I've established a really great thing with these guys, and friendship.
"And I don't really like any of the other characters."
The question is, will Hollywood let him go, at least for now?
Waititi's first decade or so of filmmaking suggests some reasons why he was approached to make a $180 million epic. The Marvel producers were specifically looking for comedy. Comedies are supposedly harder to sell abroad, but put funny material into a big sci-fi film, and it can do just fine overseas. Many of the other indie filmmakers who made this transition started with genre films–low budget crime or sci-fi films.
Moreover, the Marvel producers who approached him were also willing to give him a free rein, so they were presumably trusting and open to someone whose work they admired. Not all producers would be so lenient. It no doubt helped that in this case, the studio was specifically looking for something original and funny–in short, different from the stolid reputation that the Thor films had gained among critics and viewers alike.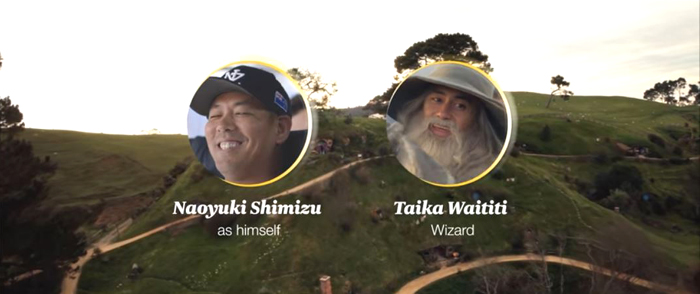 The Most Epic Safety Video Ever Made (c. 2014)