Sunday | June 14, 2020
open printable version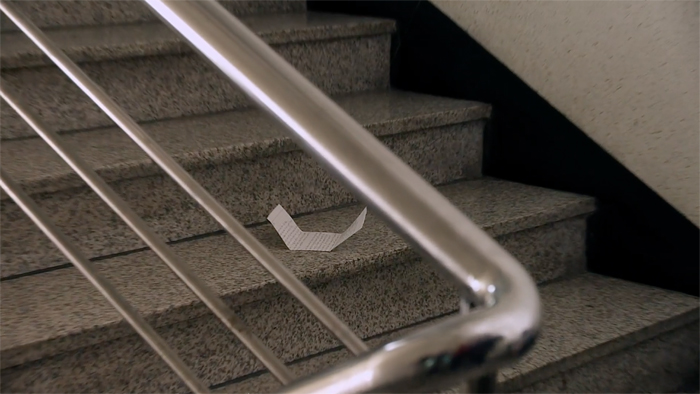 Hill of Freedom (2014).
DB here:
Crises make people resourceful, and the Covid-19 virus has spurred workers in film culture to try new ways to feed movie appetites. The tactics include making films available virtually. Our Wisconsin Cinematheque has joined this movement by offering titles on a weekly basis in cooperation with friendly distributors.
Along with the virtual screenings, the crew of Jim Healy, Ben Reiser, and Mike King have created podcasts discussing the movies available for viewing. This week's program is Hong Sangsoo's Hill of Freedom. You can see it by going here. This ingratiating movie is one of my favorite Hong titles; I reviewed it at Vancouver here.
You can hear Mike King and me discussing Hill of Freedom in our Cinematheque podcast. The series has already hosted discussions with New York Times critic Manohla Dargis and Twentieth Century Fox archivist Schawn Belston. The team has also corralled filmmakers James Runde, Dan Sallitt, Mark Goldblatt, Peter O'Brian, Mary Sweeney, and not least the wonderful Bill Forsyth. Go here for the complete list.
---
Thanks to Mike King, Ben Reiser, and Jim Healy for setting up this pleasant encounter. Keep in touch with our Cinematheque!
Bill Forsyth has been one of our blog's best friends, so do check in on our encounters with him: at Ebertfest in 2008 and at Antwerp in 2015. The Antwerp visit led to a fine interview as well.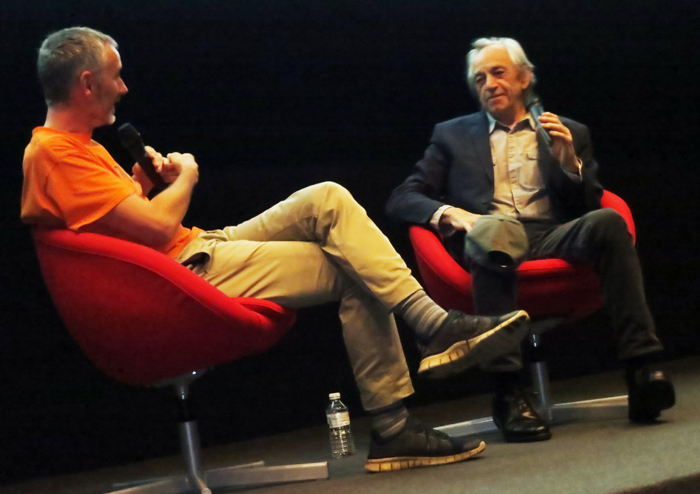 Tom Paulus interviews Bill Forsyth in the Antwerp Summer Film College of 2015.