Friday | May 10, 2019
open printable version
Sunset (2018).
Kristin here:
Going to the Venice International Film Festival in 2017 and 2018 has been a joy. Still, there's a downside for our readers. We write about the films that premiere there in early September, but the films themselves appear months–sometimes many months–after the festival ends.
Of course, two titles, Roma and The Ballad of Buster Scrugges, appeared fairly soon on Netflix, and First Man had an October opening. After a delay, one of David's recommended films, Dragged Across Concrete, had a quick, spotty theatrical release and is now available on several streaming platforms, as well as DVD and Blu-ray.
Two others of our Venice favorites are in narrow theatrical release only now, and we think you should seek them out.
The other Manson film to see this year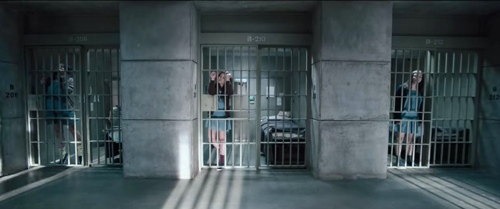 One film is Mary Harron's Charlie Says, about the lead-up to and aftermath of the Manson killings. David wrote about it in a report on crime-related films at the festival. We both liked it very much, as a very original approach to the subject. Now Manohla Dargis has published an enthusiastic review, calling the film "powerful and deeply affecting." Critics have split in their opinions, but we're with Manohla on this one.
In all the complaints last year over Venice only having one female-directed film in competition, the many women whose films premiered in other threads were largely overlooked. I saw several of them, and I was very glad I put Harron's film on my viewing schedule.
Seeking out Sunset
My favorite film from the festival was Lázló Nemes's Sunset. Yes, I loved First Man, Roma, and The Ballad of Buster Scruggs, but Sunset was an instant classic, a film I wanted to see again while I was only a third of the way through the initial viewing.
Usually at festivals we have to include groups of films in each blog entry, even though they deserve more attention. In Sunset's case, I waited until I could see a screener and read the interviews with the filmmakers in the special Hungarian journal issue devoted to the film. I devoted a single analytical post to it (which links to an online version of that journal issue).
Without serious spoilers, since it's a film of mystery and suspense, I tried to convey its unconventional approach to extremely restricted point of view and its brilliant camerawork and design. Many reviewers, however, have dismissed it as baffling or incomprehensible. I obviously disagree. It's a challenging film, there's no question about that. But aren't there great artworks that are challenging in various ways? Works that mystified their original audiences? In order to appreciate them, don't we expect that we'll need to experience them more than once or twice? Of course, most reviewers don't have that option before publishing their responses, but all the more reason to be cautious about condemning something because it's thoroughly unconventional.
We looked forward to another chance to see Sunset on the big screen, and now it is in release. Its only local venue was at the AMC Classic Desert Star 15 just north of Baraboo, on the edge of the Wisconsin Dells. About 40 minutes of driving brought us to an impressive multiplex from 1999 with a desert theme. The Desert Star name comes from the fact that the theater is located in a much larger Kalihari entertainment complex, with indoor miniature golf, an amusement park with Ferris wheel, and other attractions. An odd venue, but a pleasant one.
For me, on third viewing, the film held up entirely, and I think I figured out a few of the things that had been unclear to me before. I'm sure another viewing will be illuminating as well, though there are clearly ambiguities that can never be resolved, intendedly so. David, seeing it for the second time, was even more impressed than at Venice.
Sunset is not coming out in the UK until May 31. Nemes himself is currently touring theaters showing the film on 35mm (schedule here). It was shot in 35mm and looked great on the huge screen of the Lido's Sala Grande. Artificial Eye has announced that a Blu-ray will be released in the UK later this year.
---
Thanks as ever to Michael Barker of Sony Pictures Classics for his help with this and our earlier entry.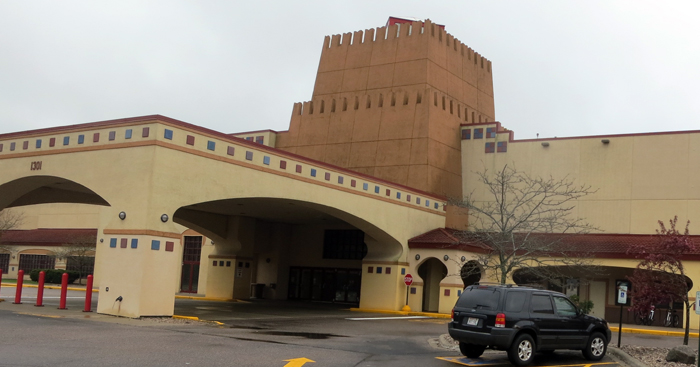 AMC Classic Desert Star 15, Baraboo Wisconsin.