Tuesday | October 5, 2010
open printable version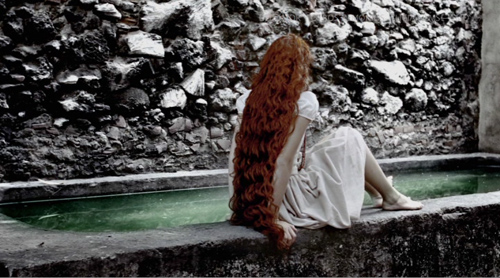 Of Love and Other Demons.
Kristin here:
There are dozens of American films playing at the Vancouver International Film Festival this year, but the vast majority of them are documentaries. Once again the Rest of the World (ROW) gets its turn. David has started by handling a group of Asian films (one of the festival's specialities), and I've got films from three continents to describe.
Morgen (Romania; dir. Marian Crisan, 2010)
Morgen opens with the camera following the hero, Nelu, riding his motorcycle toward a border checkpoint. The border guards question him and discover that he's been fishing and caught a large carp. One guard is inclined to let him pass, but the stricter one insists that he can't take it across. We may think that this guard wants the fish for himself, but when Nelu finally empties his bucket into the gutter, the guards retire into their office and the fish is left to flap pathetically as Nelu rides across the border.
It's a simple, obvious way to set up the absurdity and arbitrariness of border controls within the European Union, but it also sets up the character of the two guards, who will figure later when a more important border-crossing is attempted.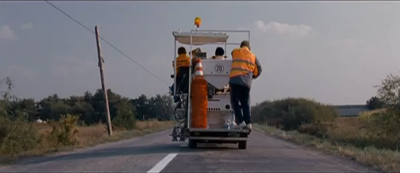 A security guard at a local grocery store, Nelu lives with her termagant wife in a modest farmhouse near the Hungarian border. During one of his regular fishing trips, he spots a forlorn Turkish refugee hiding from the border police. He takes the man home. Although the Turk's dialogue isn't subtitled, he mentions Germany often enough for Nelu and us to grasp where the man is heading. Not having a clue about how to help, Nelu hides the Turk in his cellar, and despite the wife's objections, he gradually becomes a sort of handyman around the place. Nelu keeps telling him, "Morgen" ("tomorrow") suggesting that he vaguely hopes to do something eventually.
Virtually every scene occupies a single take, some long, some not. But these aren't the deliberately lugubrious shots of a Béla Tarr. In its quiet way, Morgen is a comedy, and an entertaining one. Nelu's passivity presents the slowly growing friendship between him and the Turk without the film tipping over into sentimentality, and there is genuine suspense in the scenes of threatened encounters with the border police and guards. It's a charming film, reminiscent of some of the Czech New Wave comedies of the 1960s.
12 Angry Lebanese: The Documentary (Lebanon; dir. Zeina Daccache, 2009)
The film's subtitle is intended to differentiate it from a play of the same name that was produced within the largest prison in Lebanon, starring a group of prisoners. In the United States the director, Leina Daccache, studied drama as a method of prisoner habilitation. She managed to get funding to try the first ever use of this method in Lebanon, though there followed a year of negotiations before government officials allowed the experiment. The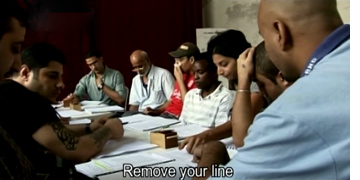 program was to include a loose adaptation of the American play 12 Angry Men, as well as some songs and monologues by the prisoners. Eight soldout performances were eventually put on, attended by government ministers and members of society.
The process of casting and rehearsals took fifteen months, and Dacchache documented the process with a cinematographer shooting digital video. There are atmospheric shots of the prison, scenes of the rehearsal and premiere performances, and interviews with the prisoners who play the lead roles. The resulting images are necessarily not of high photographic quality, but the intrinsic drama of the situation more than makes up for that.
Although 45 prisoners were involved in the performances, Daccache wisely concentrates on the central dozen, composed of several murderers, some drug dealers, and a rapist. Even in the early interviews, before rehearsals have progressed very far, all are remarkably articulate and thoughtful about their own lives and how they ended up in prison. (Presumably they were chosen because they could speak so revealingly.) By the end, they realize that they have learned all the things they were deprived of during their early years, most notably how to function as a group and work toward a goal beyond their own wants.
The film creates a moving and convincing image of the effects art can have in changing the lives of prisoners thought to be beyond rehabilitation. It's a rare documentary that has an immediate positive effect on society. In this case, there had been a law providing for early release for prisoners on the books in Lebanon for several years. As Daccache revealed in a Q&A after the film, that law was never put into practice until after the successful run of the play.
Of Love and Other Demons (Costa Rica/Colombia; dir. Hilda Hidalgo, 2010)
Filmmaking on a sophisticated level continues to spread through Latin America. Hidalgo's adaptation of Gabriel García Márquez's novella seems to have been shot in Costa Rica, with financing and other technical work done in Colombia.
The story is relatively simple. The teenage daughter of a local nobleman in colonial Cartagena is bitten by a rabid dog. It's not clear whether she has contracted the disease, but she is taken to a local nunnery and locked away in a cell for observation. Somehow the diagnosis is changed to demonic possession, mainly because the girl has been raised by her family's black slaves and has been steeped in their native, highly non-Catholic beliefs. A young, philosophically minded priest is sent to exorcize her but ends up falling in love with her instead.
In contrast to the slapdash editing so common in contemporary Hollywood films, it's a pleasure to see a film where every shot has been intelligently planned. The Variety review compares cinematographer Marcelo Camorino's lighting to Caravaggio paintings, an apt parallel. The heroine's implausibly dense, waist-length red curls are lovingly dwelt upon, as in the shot illustrated at the top of this entry. The sense of magical realism emerges most powerfully in a dazzling sequence in which the priests watch a solar eclipse. A moon far larger than it would normally appear passes across an equally huge sun, creating a fiery corona that hovers above the open sea (see below).
Microphone (Egypt; dir. Ahmad Abdalla, 2010)
Ahmad Abdalla, whose first feature Heliopolis we blogged about last year, is back with his second. Microphone is much more polished, reflecting a longer shooting time and perhaps a bigger budget. The same lead actor, Khaled Abol Naga, returns as Khaled, a young man returning to his native Alexandria after seven years in the United States. Finding that the girl he had hoped to marry has decided to go abroad to do her Ph.D., he sets out to help set up a studio in a warehouse. Gradually he gets drawn into the more popular goings-on in the working-class districts, notably rap music, skateboarding, and graffiti art. After a hypocritical government arts bureaucrat promises funding and then reneges, Khaled sets out to stage a concert in the open air, only to be confronted by Islamic and police opposition.
While Heliopolis simply followed a set of disparate characters around the upscale Cairo suburb, Microphone has a more ambitious structure, flashing back to stages in Khaled's disillusioning reunion with his ex-girlfriend–flashbacks that are presented out of order within the ongoing scenes of his growing interest in street art. The result has the sophistication of a modern festival film.
The film presents a grim take on government repression and censorship. Abdalla, on hand to answer questions, told us that we had seen the full version, which he fully expects will be cut by the Egyptian authorities. Even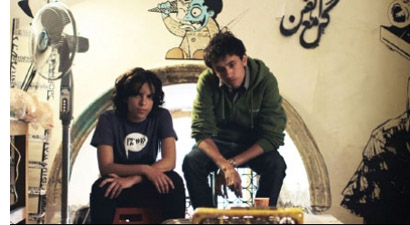 though he shows the young street artists in a sympathetic light throughout, Abdalla does not avoid the fact that their work is wholly positive. There is a motif of Khaled opening his shutters each morning to a view of an aging yellow stucco building across the way; one morning he opens again to find the façade covered with a giant graffiti image.
Indeed, one audience member, a young man from Alexandria, objected to the portrayal of his beautiful home city as ugly, since the story is set mostly in poorer neighborhoods. Abdalla defended the approach, saying that the film is intended to portray a certain arena of life in the city realistically, with the incidents in the film being derived from stories recounted to him by the actual young artists who played themselves.
The film's criticism of the Egyptian government may seem rather tame by western standards. Yet a telling change in the ending reveals how current are its concerns. There is a street vendor selling pop-music cassettes out of a cardboard box who returns at intervals as a motif, though he has little to do with the story. The film was to have had an upbeat ending involving the vendor. But in June, when the filming was still going on, the beating death of Khaled Said by two policemen outside an internet cafe in Alexandria took place. The filmmakers altered their ending, with police chasing the cassette vendor and starting to beat him. (The trial of the real-life policemen is ongoing and has every appearance of being a sham.)
The Man Who Will Come (Italy; dir. Giorgio Diritti, 2009)
This film dramatizes a set of massacres of villagers perpetrated by Nazi soldiers in the region around Bologna in 1944 in response to the people's support of partisan troops. It's a tale told through the eyes of Martina, a girl of about 9 who has been mute since her newborn brother died in her arms. (No points for guessing whether she regains speech by the end.) Since the main peasant family to which Martina belongs is fictional, there was no necessity to make her mute, and unfortunately the result is that she has very little personality. She is shown being bullied by some boys early on, which presumably is intended to make us sympathize more with her, though the choice of a pretty little girl as the point-of-view figure entails a pretty automatic sympathy on the audience's part.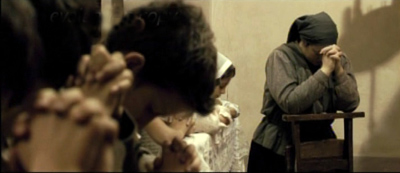 The film is largely episodic, with the life of the central peasant family and their neighbors being vividly conveyed as we see them at their tasks. At intervals, Nazis are seen near the village, and the partisans recruit young men and have some early successes. But since Martina understands little of what goes on around her, she has no particular goal, though eventually she gains one as the Germans begin the massacre and she is left to save another newborn brother. I found it difficult to keep track of the lengthy scene of the rounding up of the peasants and their executions in various venues. One group is taken to a chapel in a graveyard to be killed, another is killed by the church, and so on, but it is difficult to tell one group from another or to get a sense of how many peasants were slaughtered. (The original total was somewhere around 750 to 800.)
Overall the cinematography conveys the setting well, both the hilly, wooded landscapes and the ancient stone farmhouses. There's a very effective scene where the townspeople take refuge in a church and Martina's older sister runs back and forth from the bell-tower, reporting the fighting below, which we see only from far away, as she does. In fact, this sister is a more engaging character than Martina, and would have made a better point-of-view figure. Another gripping scene comes when she, seriously wounded in the massacre, is suddenly pulled out of the pile of bodies and given first aid by a Nazi officer. She's mystified as to why he's doing this, though we hear him tell another soldier that she reminds him of his wife. It may seem as if the insanity of war would be more effectively conveyed through a thoroughly naive character's eyes, but at least in this case, somehow that doesn't work.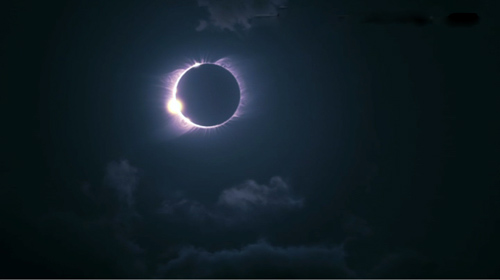 Of Love and Other Demons.