Sunday | April 25, 2021
open printable version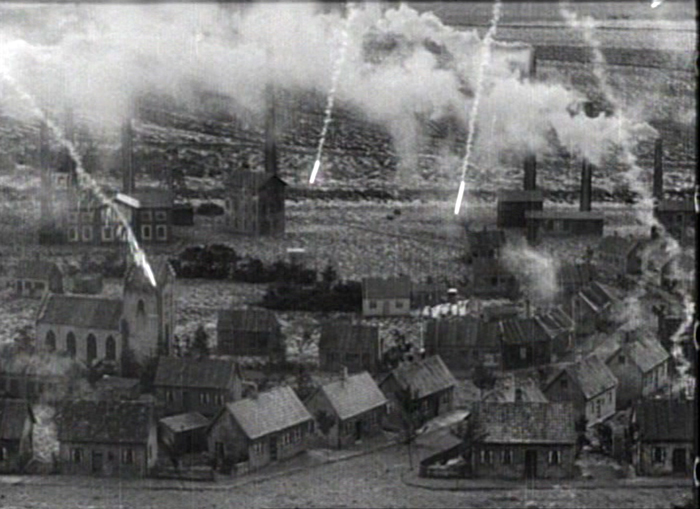 The End of the World (1916).
DB here:
The pull-quote might be "Gripping entertainment and a vivid introduction to storytelling strategies characteristic of Danish silent cinema!"  (Too long for a poster, though.) It appears in my essay on a remarkable silent film you may not know. I bet you'd like it.
Danish cinema has gripped my interest for about fifty years. Like most cinéphiles, I started with Dreyer, moved on to Christensen, and then just tried to keep up with trends leading to Scherfig, Vinterberg, Winding Refn, Anders Thomas Jensen, and Dogme. There always seemed to be a new comedy or noir or psychological drama or just weird-ass experiment to keep my loyalty (most recently, the well-crafted Another Round).
One of our first blog entries, on 20 October 2006, was devoted to an anthology on the great film company Nordisk. Soon I was chattering about von Trier's editing in The Boss of It All and surveying a big batch of recent releases.
Now this national cinema's silent-era history is coming steadily online. The Danes are too modest to brag about the enormous accomplishment of making so many beautifully restored classics available for anyone to watch. But here they are, accompanied by thematic essays from critics and historians.
Like other Little Cinemas That Could (Hong Kong, Taiwan. Iran), Denmark attracts me because it has shown what can be done a lot of imagination on smallish budgets. Or sometimes, biggish budgets. That's an impulse that emerged in the 1910s when Nordisk was struggling to keep a foothold in the international market during the Great War. One result was a pair of remarkable spectacles.
A Trip to Mars (Himmelskibet, 1918) is a massive, nutty plea for peace and international—make that interplanetary—understanding. The Martians are more or less like us, except they don't kill other creatures, which leaves them time to assemble in carefully picturesque crowds and invest in ambitious infrastructure projects.
The other big Nordisk production was The End of the World (Verdens Undergang, 1916). A comet is plunging toward earth. Can we avoid collision? Or at least survive?
All the conventions of the cosmic disaster movie (Armageddon, Independence Day, 2012) are already in place. We have the innocent family, the corrupt capitalist squeezing money out of catastrophe, the scientists trying to calm the public, and of course the separated lovers who must find one another in the midst of chaos.
The special effects range from passable to truly impressive, as in the model of the village under fiery bombardment, surmounting today's entry. The comet's approach is cleverly suggested as a blip in the sky, and the shots of the heroine's drowned neighborhood are splendid.
Just as remarkable are other technical achievements. The lighting in the underground passages of the capitalist's mansion, with its Caligariesque steps, could teach the Germans a few tricks, and the miners' fierce assault on the plutocrats is cut with rowdy, immersive vigor.
August Blom had made his reputation with Asta Nielsen dramas and another would-be blockbuster (Atlantis, 1913). He's often considered a stolid director, but The End of the World seems to me an underrated achievement. Dismissed by many critics as over-produced, its ambitious spectacle is probably more to our current taste for overwhelming scale. For us, it seems, too much is never enough.
So I recommend to your attention this remarkable movie. As usual, I throw in a case for the 1910s as one of the great and glorious eras of film history. You can handily sample further evidence in the film links alongside the essay.
---
Thanks to Thomas Christensen and his colleagues at the Danish Film Archive. It was fun!
There's always more to say about the Danes. Outside our blog entries, I've written about Nordisk and the "tableau aesthetic" and on early Dreyer in another essay on the Danish Film Institute site.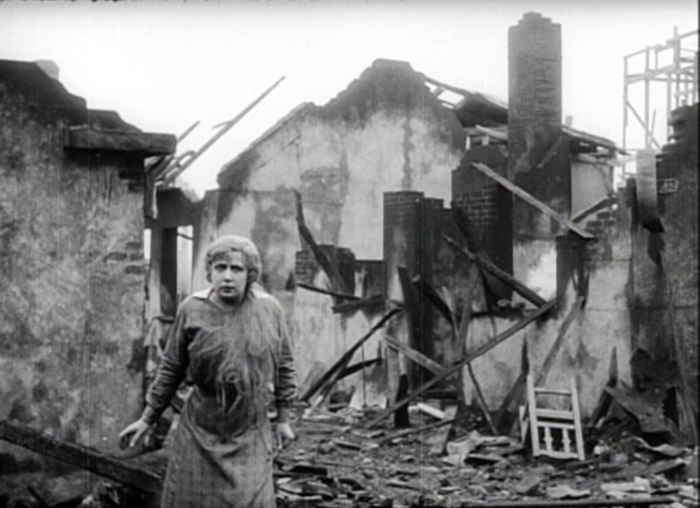 The End of the World (1916).